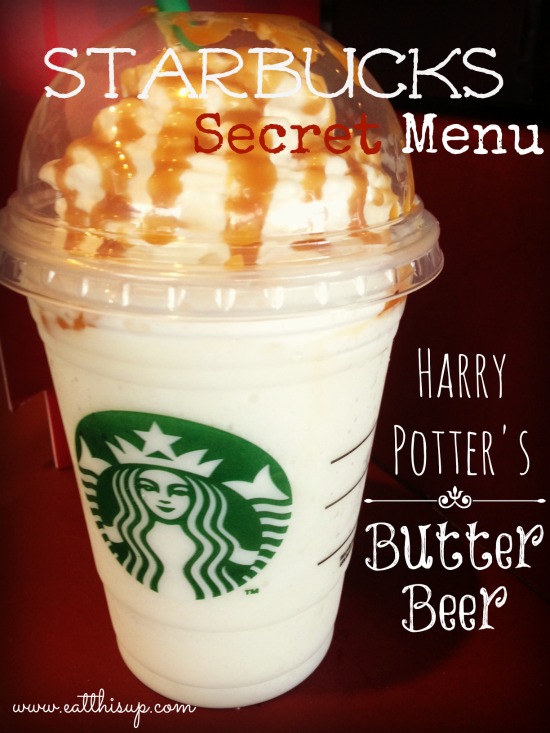 I gave a big long explanation over at Eat This Up about how my kids friends hang out at Starbucks all the time and my kids try all the drinks that don't have caffeine. I have to admit that I do as well, we don't coffee and I often get Starbucks gift cards and try to find drinks to use them on.
My son came home the other day and as I stole a drink of his drink he informed me that it was from Starbucks Secret Menu. Hmmmm, what? A secret menu?? I am interested!
Not so much secret I guess, you just have to be able to order the drink and be prepared to tell them how to make it if they have not heard of it. Head on over to Eat This Up and get the skinny on how to get a Harry Potter ButterBeer at Starbucks!