Simple Perfect Enchiladas
In our family you can't get more of a happy response to the "what's for dinner" question than on a night when we're having Mexican.  I like to change up our basic tacos once in awhile with little variations like Taco Salad in a Bag.  And occasionally I'll change up my enchilada game too.
For instance, I love this DELICIOUS Chicken & Cheese enchiladas recipe – but this recipe is yummy too and uses a ground beef/turkey and a traditional red sauce instead.
This Simple Perfect Enchilada recipe uses low cost ingredients and there are no fancy or time-consuming steps.  It's a good one to teach the kids if they show an interest in cooking too.  Everyone needs a couple basic recipes in their back pocket.
Ingredients:
1 pound of ground beef (You can also use Turkey)

1 14 oz. can of Chili with beans

1 sliced Tomato (If not in season use can of diced tomato's)

1 can of red enchilada sauce

Large Burrito Size Tortillas

3 cups of grated cheddar
Directions: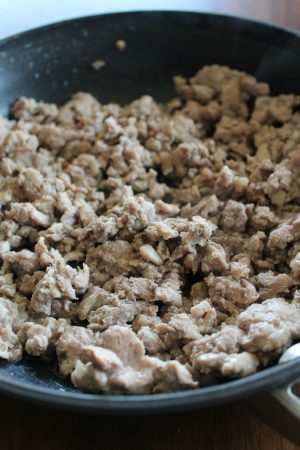 In a skillet over medium heat brown ground beef until no longer pink. Drain.  Add in 1 14 oz. can of chili with beans to your ground beef mixture; add in tomatoes and ¼ cup of red enchilada sauce.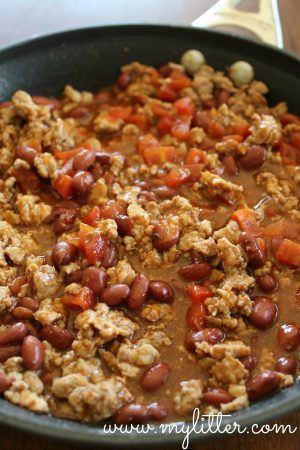 Preheat oven to 350 degrees.  .  Onto each tortilla, place some of the meat mixture and add a small amount of grated cheese. Roll up the tortilla to contain the filling inside.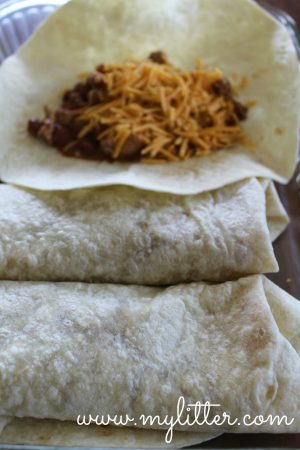 Place the tortilla seam-side down in the baking dish. Repeat with the rest of the tortillas. Pour reaming amount of red enchilada sauce on top of enchiladas in baking dish.  Top with remaining cheese.  
Optional:  You can also top with green peppers, tomato, black olives or any other topping.  Bake for about 20 minutes or until bubbly.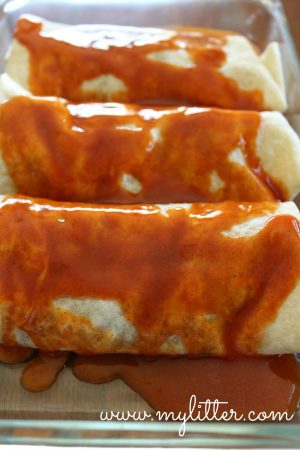 Serve with rice and chips and salsa.  Enjoy! ☺
Check out these other Mexican Recipes as well:
Easy Weeknight Chicken Fajitas