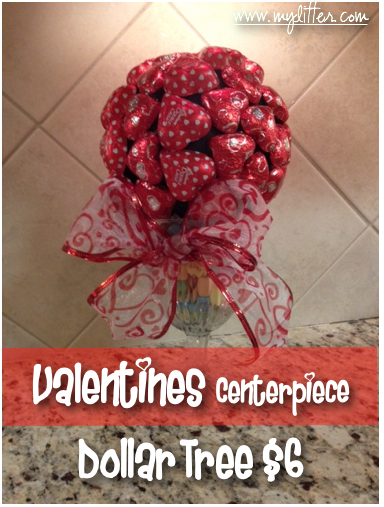 Every year on Valentines Day my husband makes a BIG dinner for the family and plans the entire night of fun things to do.
This tradition stated for us about 5 years ago when I had a new infant and in the midst of a postpartum cry fest, declared that I wasn't going out to eat with him for Valentines Day. I didn't want to wait in line, I didn't want to get dressed up and I didn't want to leave the baby and wasn't going to nurse a newborn in the restaurant.
My husband being the experienced father of many children and having been there a few times when I  have had a melt down, declared Valentines Day his day to plan the dinner at home. Fine. By. Me. It has been that way since and is a family affair!
Paul always decorated the kitchen and table. It is really a lot of fun and I think my kids favorite holiday ( aside from Christmas! ).
My daughter and I were playing around with some things from Dollar Tree last night and were making him some centerpieces and one for her to take to her teacher for Valentines Day. For $6 this is what we came up with.
At Dollar Tree Buy:
Pour all the candy conversation hearts into the goblet. Take the chain off the ball, and hot glue the foil candy to the ball. Leave a space open on the bottom to set on top of the goblet. Then tie the ribbon around the glass!