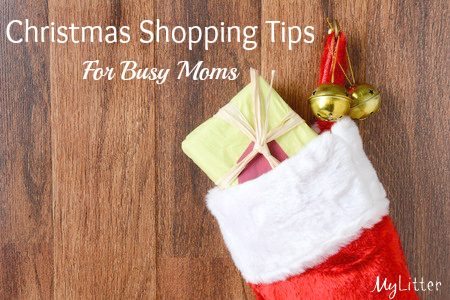 When you have kids underfoot, work to do and holidays headed your way these Christmas shopping tips for busy moms can be a lifesaver. We grab deals left and right for you to save money, but sometimes it just can feel impossible to get everything done in time for the holiday gift giving parties, events or just Christmas day with your family. These tips will help you to save time and money this holiday season.
Christmas Shopping Tips For Busy Moms
Take advantage of Amazon Prime. If you haven't upgraded to Amazon Prime yet, this is the best time of year to do so. Amazon Prime offers you Free 2nd Day Shipping on tons of items. Nearly everything on your Christmas shopping list will be available with this offer. That means you can grab items when you see a great price, even if it is just a week or two before Christmas, and you'll know they will arrive fast and safe. Amazon Prime has tons of other great benefits including free movie streaming as well as free music and book downloads. The $99 fee will easily save you that much if not twice as much in shipping alone during the holidays.
Use gift wrapping services. One thing that takes up a ton of time is gift wrapping all of the presents you buy. When possible online or in-store, take advantage of free gift wrapping options offered. Many stores now offer this completely free as a special way to entice you to buy from them. Some mainstream stores offer this at no-charge, but the gift wrappers may appreciate a small tip. If time is a big issue, as well as nosy kids wanting to snoop through your purchases, it is well worth dropping your gift items at the wrap counter and using the gift wrapping services in store.
Use our sites to find the best prices. We can't deny we work long hours during the holiday season to bring you the best in store and online deals. Look no further than our daily list of deals for the best ways to save money on gifts, clothing and even food. Looking for a particular item on your gift list? Don't hesitate to ask if we have seen a deal for it.
Don't be afraid of gift cards. So many people find gift cards to be one of those things that just isn't very personal, however this is definitely not true. More and more people appreciate the convenience of gift cards. From the busy mom on your block who never buys that manicure for herself, to the kids teacher that really needs an extra cup of morning coffee on her way to the classroom gift cards give the receiver the ability to enjoy something at their convenience they might not otherwise purchase. This Christmas shopping tip for busy moms isn't a cop out – it is a great solution that almost everyone will love receiving.
This year the holiday season doesn't have to bring stress. You can easily use these Christmas shopping tips for busy moms (or dads) to get everything you need in place, wrapped and ready for Christmas morning with ease.
Check out the HOTTEST Amazon Lightning and Gold Box daily deals HERE!