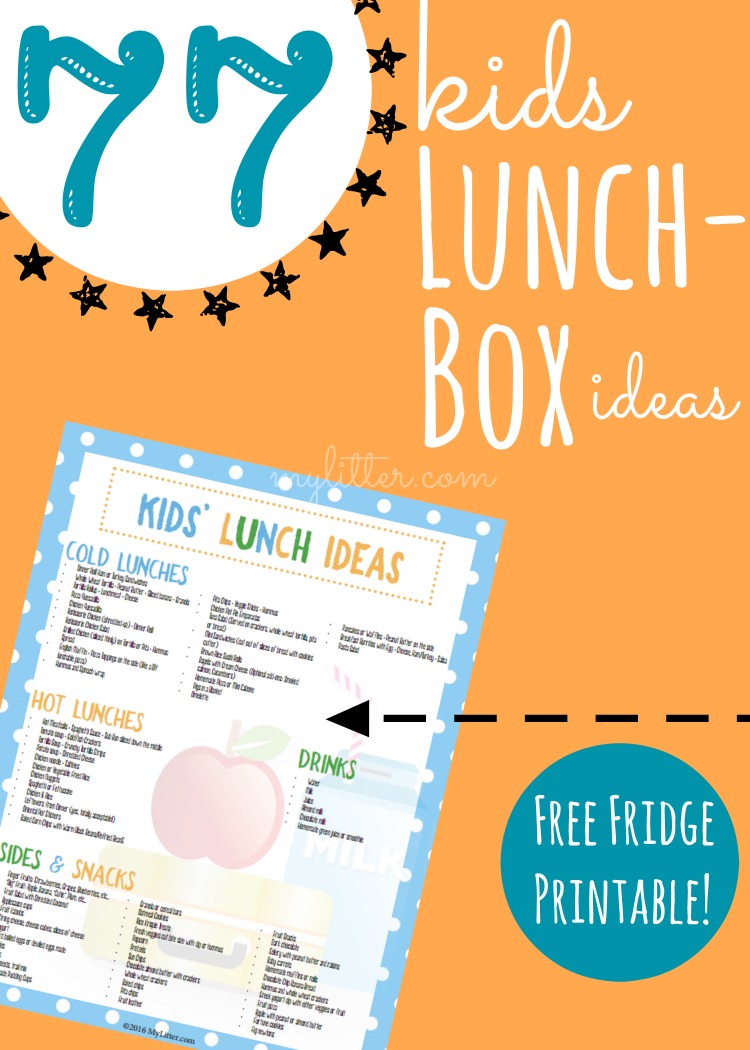 Do the kids dread what is in their lunch box? Are you tired of making the same ol' boring lunch? I know I do! The kids have only been Back To School for a short time and they are probably already tired of their boring lunchtime routine. While we mostly make sandwiches – I like to mix it up now and then as well.  Having a list of kids lunch ideas stuck to the fridge helps when you're planning out the week's lunches (so it's not Peanut Butter and Jelly every day). This list will also give your kids a visual of what their options may be when their taste buds crave something different day to day.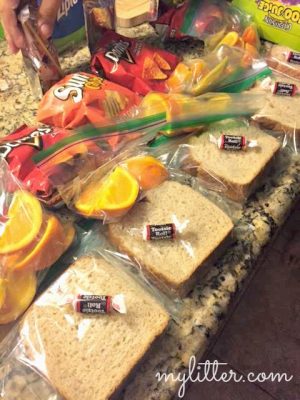 I hope there are some here you've never thought of including keeping chicken nuggets warm in these compact size Thermos Funtainer 10 Ounce Food Jars as well as many dinner leftovers that your kids will love. These Thermos Funtainers are a great way to keep your little one satisfied with their meal and help them stay focused at school. They also come several color and design options keeping those lunch boxes colorful and fun.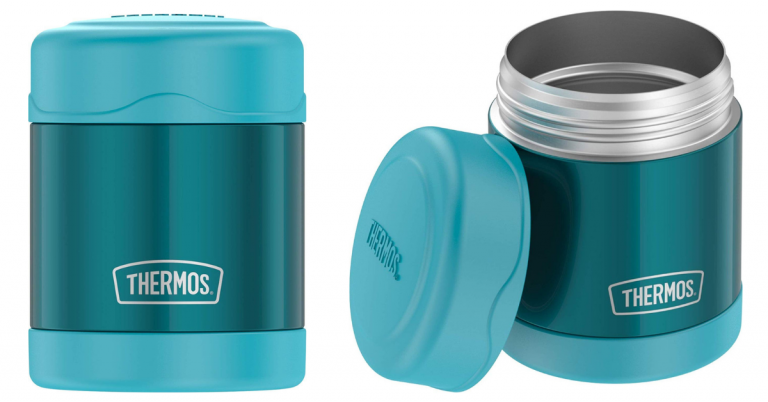 One of our favorite kid's lunch box ideas is these DIY Pizza Lunchables with English Muffins. Perfect for any pizza lover on the go especially if your child is tired of those peanut butter and jelly sammiches that we all fall back to while in a rush off to school.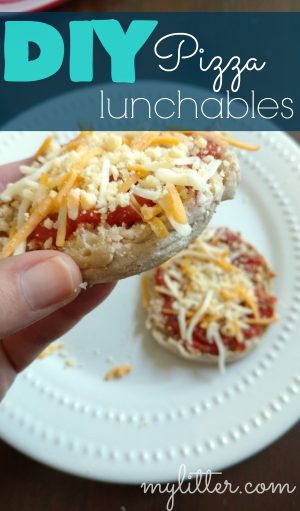 You could even save a few dollars by prepping your own pudding cups with these GladWare Mini Round Food Storage Containers as well as any small snacking items that your child enjoys such as fruit, olives, granola and more.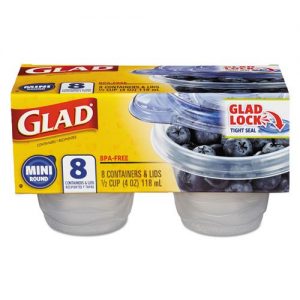 Here's a BIG list of *77* kids' lunch ideas – from main entree, hot lunches, and cold lunches, to sides, snacks and drinks!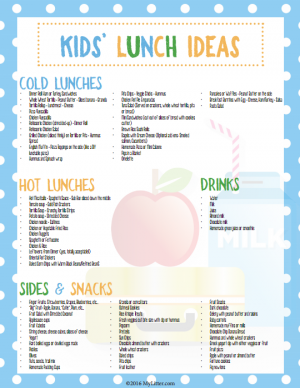 This printable list contains a mix of healthy and not-so-healthy suggestions – with room to get creative with your leftovers and maybe try out some new recipes. You can even laminate it and on Sunday nights, let the kids use a dry erase markers to circle some options they'd like for the week ahead.
I hope you find this printable useful – and I'd love to hear any additional ideas you include in your lunchbox routine!
Here's a sampling of kids lunch ideas from the list:
Dinner Roll Ham or Turkey Sandwiches
Chicken Nuggets kept warm in a Thermos
Whole Wheat Tortilla + Peanut Butter + Sliced banana + Granola
Tortilla Rollup + Lunchmeat + Cheese (Optional: Cut into pinwheels!)
Fruit Salad with Shredded Coconut
Rotisserie Chicken (shredded-up) + Dinner Roll
Pancakes or Waffles + Peanut Butter on the side
Hot Meatballs in Sauce + Sub Bun sliced down the middle
Chicken or Vegetable Fried Rice
Baked Corn Chips with Warm Black Beans/Refried Beans
You may also enjoy these fun lunch box accessories to help keep your child excited about lunchtime
For keeping food fresh on the go, pop in a Penguin Ice Pack by Cobble Creek. These cool cuties are ready to slip into a lunchbox or bag for work, or ride in the cooler on a road trip. They can also double as ice packs for ouchies. Penguins to the rescue!
Made from a special, extremely durable nylon. Dishwasher safe (top rack only) – FDA food‐safe – 100% BPA‐, PC‐and phthalate‐free.

Say goodbye to silly spoons‐with‐tines that don't work as either a spoon or a fork

Built with smarter ends, including a spoon deep enough to slurp soup and low‐curvature edges to scrape container  walls

Fork has tines long enough to twirl spaghetti and "splitter tines" on each edge for easy soft‐food splitting
Patented Camelback Big Bite Valve with a stem tube and shut off valve

Never Spill: Easy for small fingers to operate

Safe and Easy: S

All parts are dishwasher safe (top rack only)

Stain-resistant and taste-free Triton is 100 percent Free of BPA, BPS, and BPF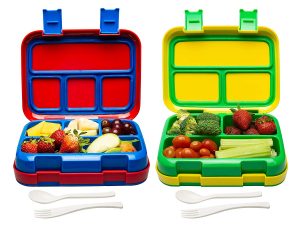 Multi-Compartment Meal Containers

Stackable, Portable, Travel Ready

Reusable Plastic Kitchen Cutlery

Strong, BPA-Free Plastic – Stain, odor, and mildew resistant and FDA-approved

Don't forget to take a peek at Amazon Prime Pantry Deals! For a limited time offer, you can take advantage of Prime Pantry's Buy More, Save More Deal and enjoy savings on your kid's favorite snacks. A new way to save even more by selecting any combination of the eligible items below: Buy 5, save $5. Buy 10, save $10. Buy 15, save $15. Discount automatically applied at checkout.
Also, check out these posts for more back to school lunch ideas:
Back to School Lunch Ideas (+ How to Stay Organized)
School Lunch Ideas: Bulk Sandwiches and Snack Pudding
BEST Homemade Pizza Dough Recipe
Teenage Mutant Ninja Turtle Jell-O Snacks