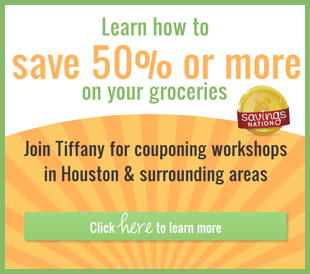 Morning! Did you know that we have 5 FREE Houston Coupon Classes coming up these next few weeks? We sure do, and we would love to have you go!
OR, if you are already an experienced couponer, bring a friend who has been bugging you to teach them!
To register for the FREE Houston Coupon Classes, just head on over and fill out the registration form.
Classes are about 90 minutes in total length. Just bring a pen to take notes, you will get handouts. Arrive about 15 minutes early.