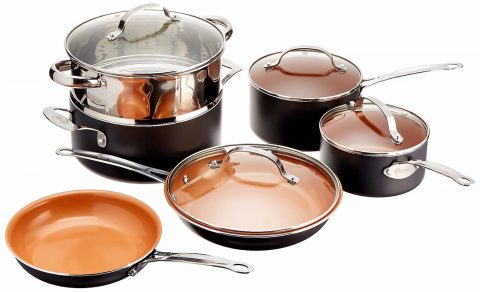 Brand new, ships directly from the manufacturer!
Ultra Non-Stick: EVERYTHING Just slides right off the pan

GOTHAM STEEL weighs less than frying pans of comparable sizes!

Complete Cooking and Kitchenware set (see description below for components)

100% Safe: PFOA, PTFE, and PFOS-Free
Want the most of your Shopping this year?