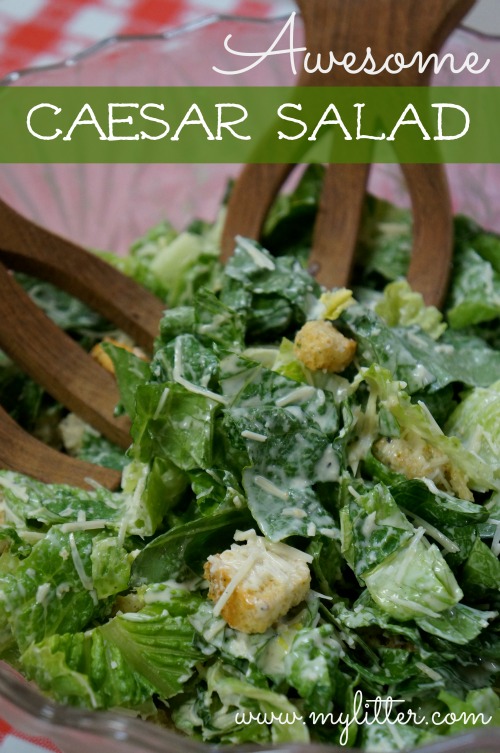 My kids LOVE caesar salad! They just love it! We make one for dinner almost every night. It is the job of my 9 year old, so I know you guys can handle it! 🙂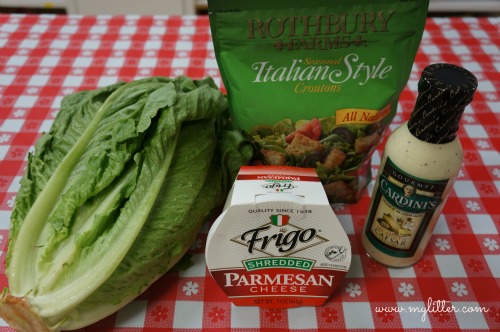 Only 4 ingredients. Romain lettuce, croutons, parmesan cheese and Cardini's caesar dressing.
I always stress to the kids to wash the lettuce good before cutting it. Today my 9 year old found out why… a ladybug hiding!
Slice the romain into 1 inch slices. Then go crossways to make bite size pieces.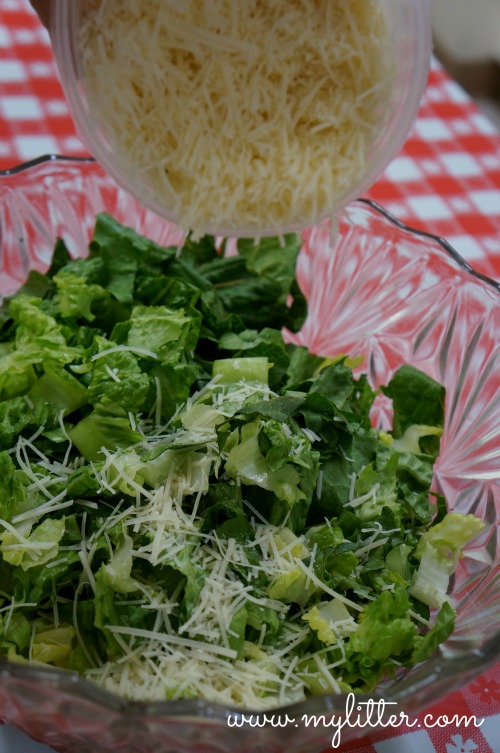 Toss it into a bowl and sprinkle liberally with shredded parmesan.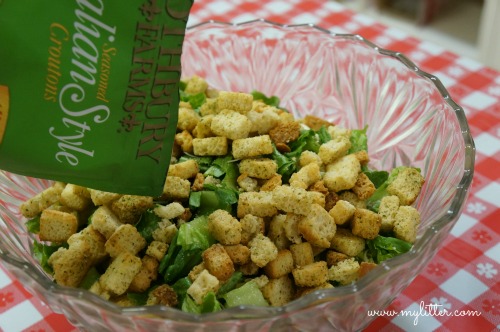 Next add some croutons.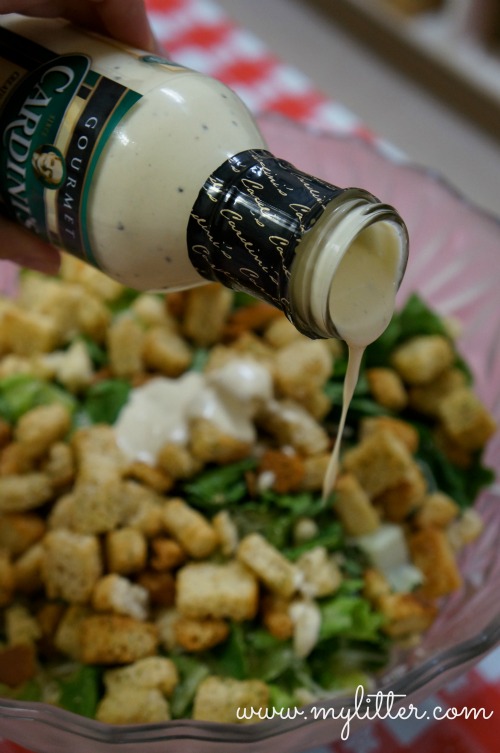 Right before you are going to eat, add the dressing. It usually takes about 1/2 a bottle for a full head of lettuce. Italian style salads are always the main thing at deli of Publix weekly ads. You will also love Woolworths catalogue when you are in Sydney. * You can also add chicken to make it a meal.
That's it!