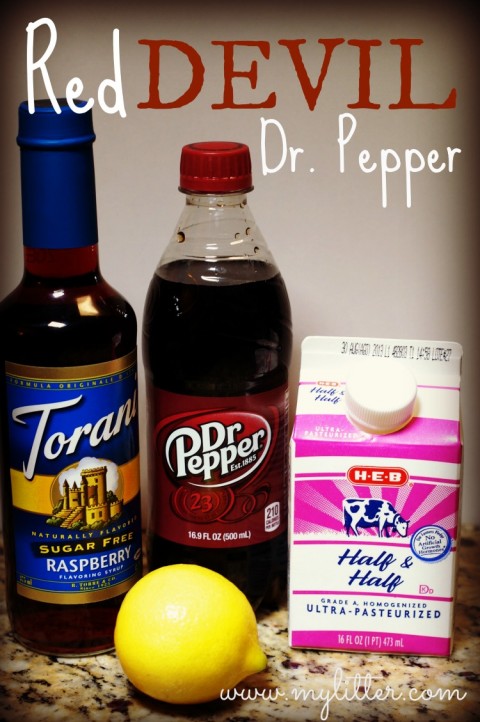 Have you had a Dirty Dr. Pepper? What about a Dirty Diet Coke? They are HUGE hits in our home, I will post those recipes tomorrow, but playing around with different flavorings we created a NEW drink last night THAT WAS AWESOME!
I have to credit Paul with coming up with the idea and the name, Red Devil Dr. Pepper's sounds pretty dang cool don't you think?!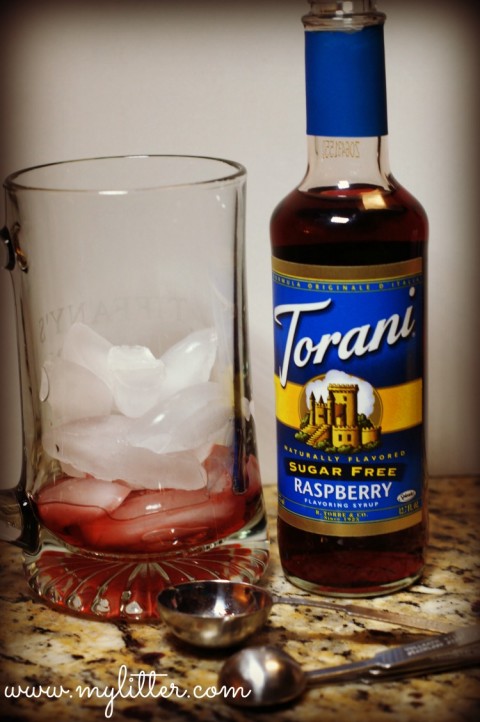 This is what you need:
Raspberry Torani – You can do regular or sugar free your choice. They carry this at most grocery stores and Cost Plus World Market. I got mine at HEB.
Dr. Pepper – You could do diet. You could also use Coke or Diet Coke. I bet Sprite would be good as well!
Lemon
Half & Half – This is optional but really a must here!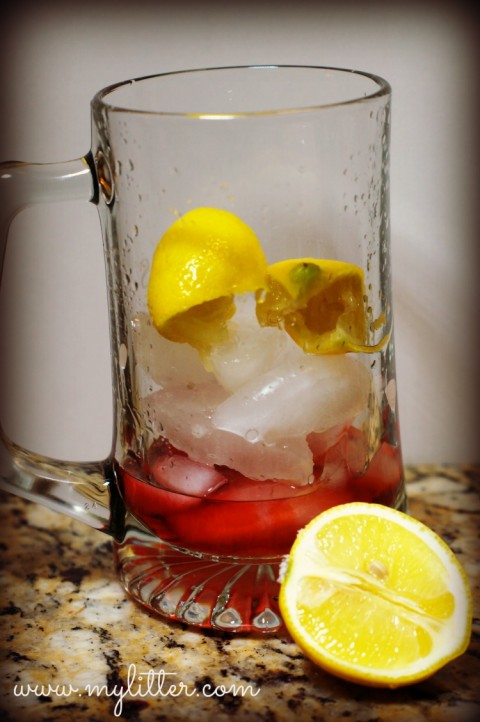 Start with a large glass. Mine is 24oz size or more. Add 2T raspberry flavoring to the bottom then fill 1/2 way with ice. I wish I had crushed ice, like Sonic ice but I don't, so I just used chunks.
Next take a lemon cut it in half and squeeze 1/2 into the glass and go ahead and drop the lemons in. Save the other 1/2 for another drink!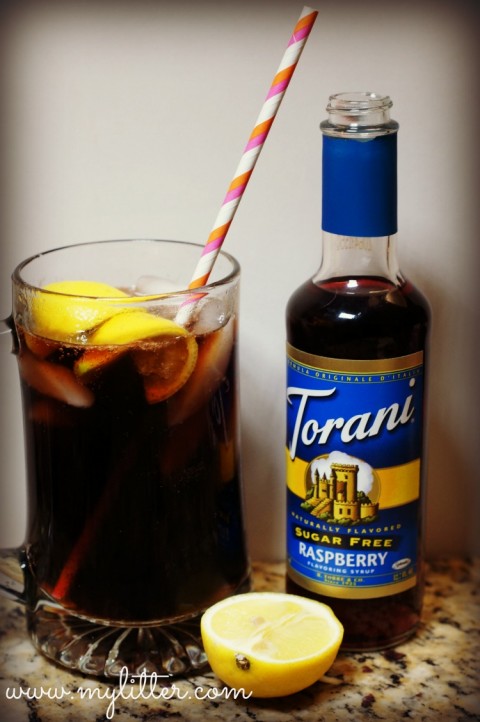 Now pour in your Dr. Pepper or soda of your choice. I am a Dr. Pepper girl so that is what we are going with here, but as I said above you can use just about anything.
Completely optional, but you can add in a splash of half & half. Awesome drinks like this and their ingredients are easy to find in an ALDI Weekly Ads. Find kitchen product that you might need in Spotlight catalogue. For me this is what just seals the deal making this one of the most awesome drinks ever!
Check back this  week for the dirty Dr. Pepper drink recipe.