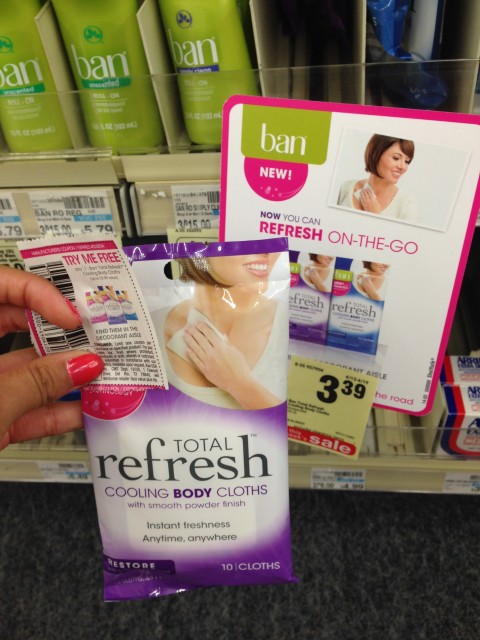 Have you see this Ban Total Refresh coupon in your insert? These are, Lightly-fragranced cloths cool skin on contact as they wipe away sweat for long-lasting freshness. Feel restored with a cool silky touch and light powder scent. Sounds good! Might as well try them for free!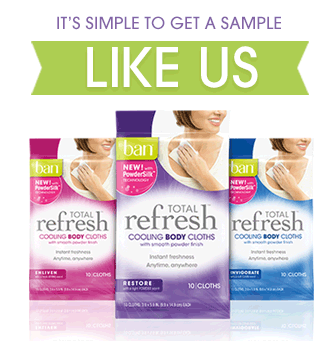 You can also get a free sample HERE.
:: DEAL IDEA ::
Ban total refresh body cloth on sale at CVS for $3.39 
Use FREE Ban Total Refresh Cooling Body Cloths – 4-13-14 SS (exp 04/30/14)
Total: FREE!