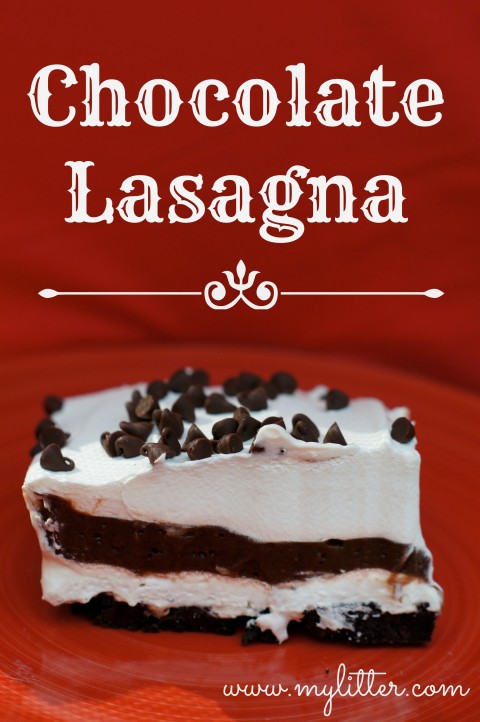 This is a super easy dessert recipe called Chocolate Lasagna! It was sent to me by a reader of Paul's, Brenda, and we tried it last night.
It is VERY similar to a recipe my Grandma has made for a long time, she called it 5 Layer Dessert and really the only difference was the crust. My Grandma's recipe had almost a short bread cookie crust and it took a little longer to make. This one was super easy and ( don't tell my Grandma) tasted better!

Grab a kid and have them put 1 bag of Oreos in a bag or food processor. Then let them crush up the oreos. They might stick to the bag but that is ok, because then they can just lick it out when you are done 🙂
* The middle picture is what happens when a bigger sister gets to crush the Oreos with the rolling pin and you don't.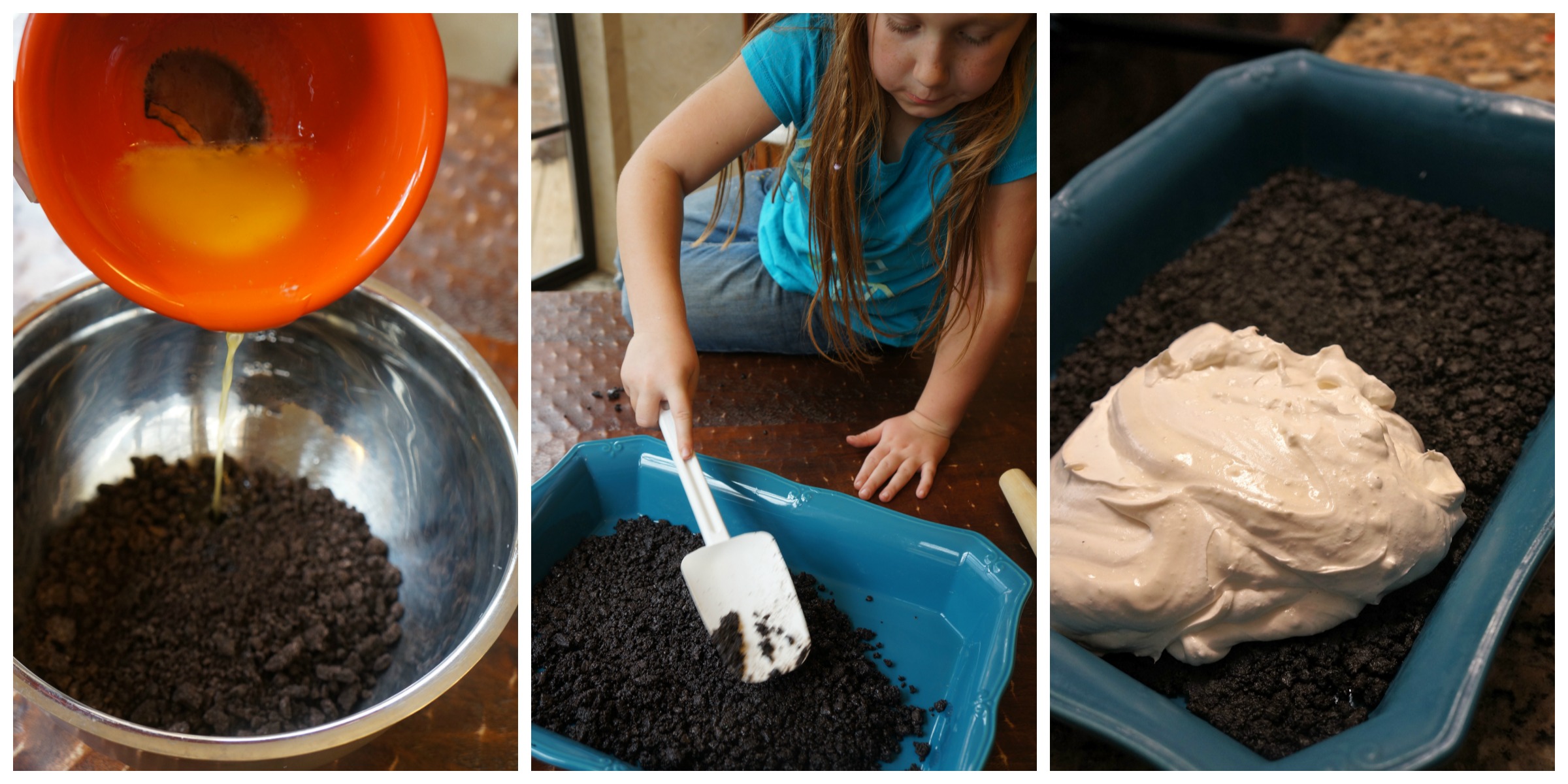 Now add the melted butter to the Oreos and press into a 9×13 pan. Make the first layer, the one with cream cheese and spread over the Oreos.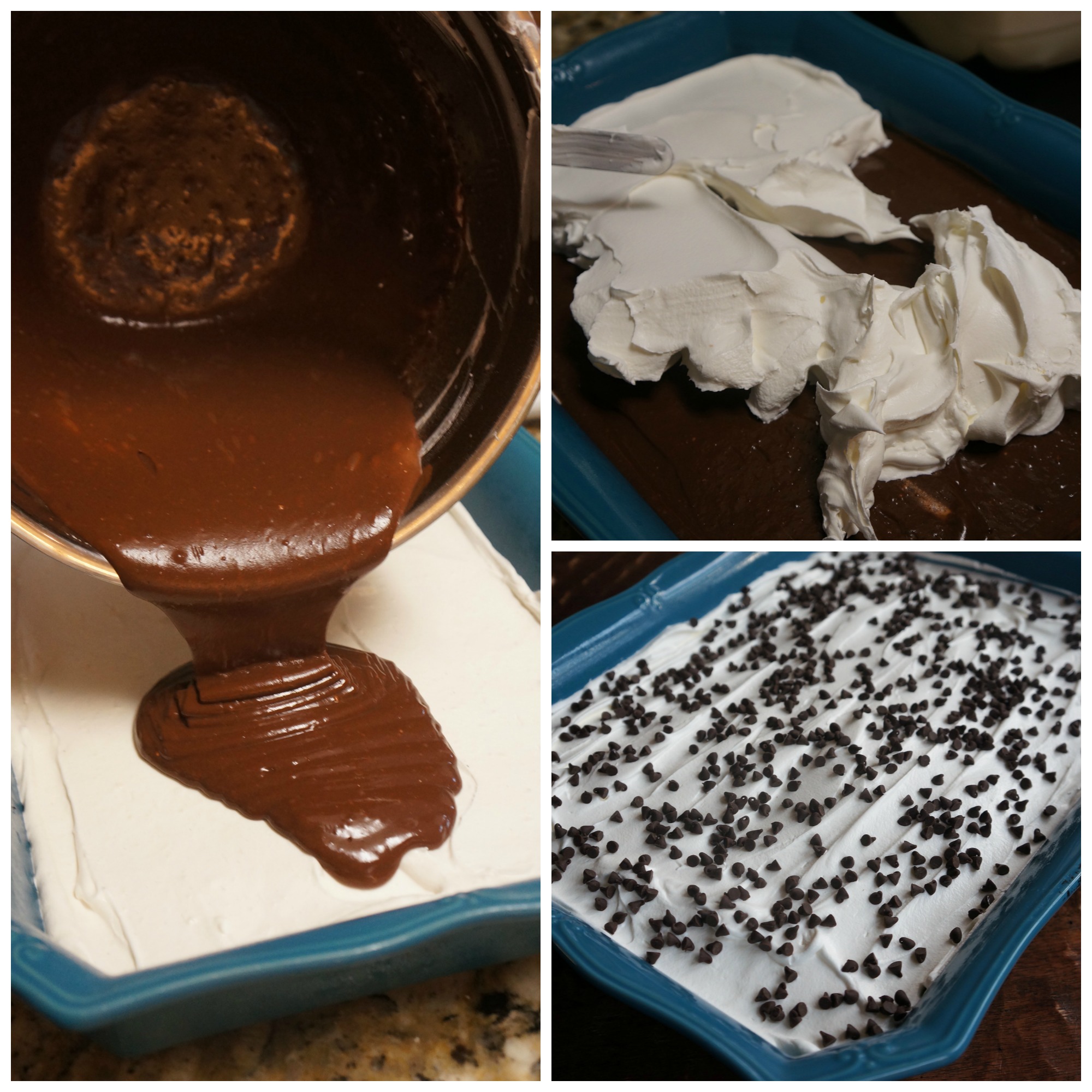 Make the chocolate pudding, and cover the cream cheese layer. Add the cool whip and mini chips and put in the fridge!
This is a super easy and no bake dessert recipe that will make you a STAR! Give it a try!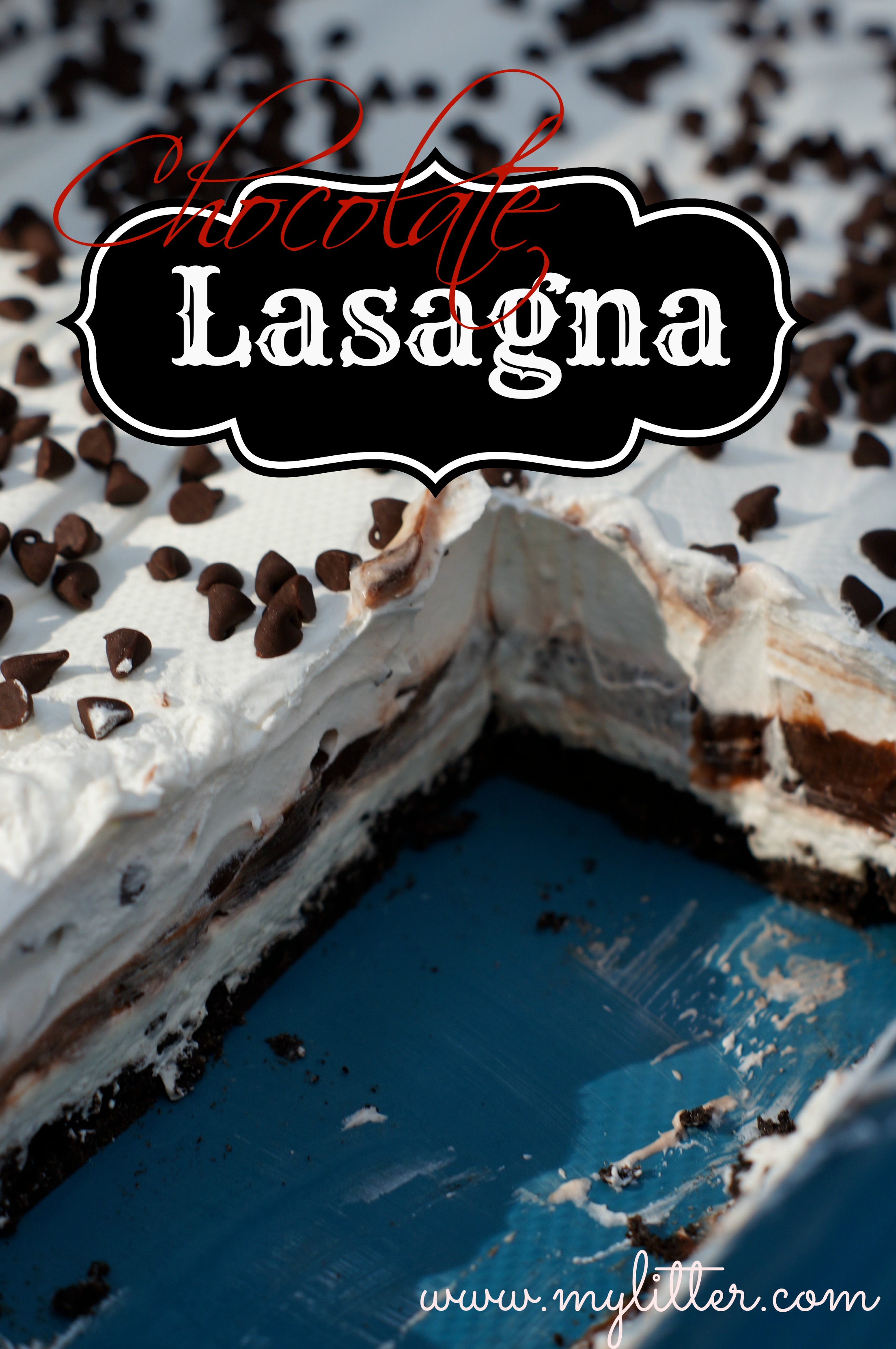 CHOCOLATE LASAGNA:
1 pkg oreo cookies (do not use the double stuffed)
6 Tblsp butter melted
1 8oz cream cheese
1/4 c. sugar
2 Tblsp cold milk
1 container cool whip
2 pkgs instant chocolate pudding ( the smaller pkgs)
3 1/4 c. cold milk
1 1/2 c. mini chocolate chips
— crush pkg of oreos ( recommend using a blender, the cream filling stuck to my ziploc bag! lol)
Stir in 6 tblsp melted butter. Press into bottom of 13×9 pan. Put in the fridge.
–Mix cream cheese in mixer until fluffy. Add the 2 tblsp cold milk,sugar, and mix well. Stir in 1 1/4 c. of the cool whip. Spread over crust.
— Combine both pkgs of  pudding and the 3 1/4 c. milk. whisk until thickened. spread over cream cheese layer. Allow to rest for 5 min. Spread remaining coolwhip over pudding layer, and sprinkle with 1 1/2 c mini chocolate chips. Place in fridge for at least 4 hrs to set. Enjoy!
My favorite cooking items: