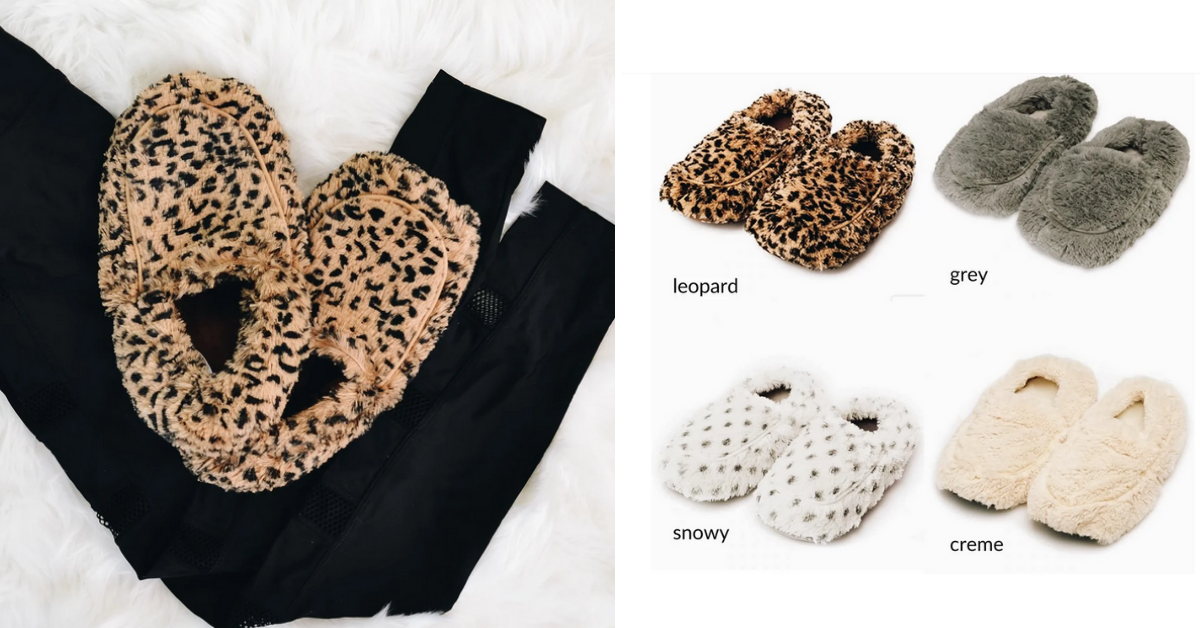 Warmies® luxurious slippers – If Oprah loves them, we love them too! These heatable plush slippers have been featured on the Rachel Ray Show and Oprah's favorite things. Perfect as a gift or for yourself!
Heat in the microwave for 90 seconds, slip them on, and have cozy toes for up to an hour!
Details:
Fully microwavable
Can be reheated thousands of times
Gently scented with French lavender – stress relieving scent
Surface clean with a damp sponge
Filled with flaxseed
Fits size 6-10 US
Colors:
Shipping information $4.99 for the first item and $2.99 for each additional item. US only.



Making the most of your shopping this year? Don't forget to: 
Compare prices to Amazon (Amazon may have changed their price since we posted this!  They frequently change prices to match the major retailers)