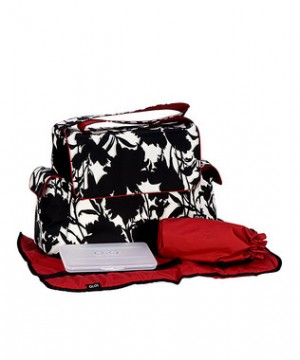 Zulily is back agian today with a few good deals! I don't usually post about them this often but they have another good deal today! Don't forgot about the 60% off Spanx they had yesterday! They still have some sizes and styles available.
Today they have the OiOi diaper bags 50% off. I will warn you they are still pricey… about $50 or more. But as I have a serious diaper bag fetish and go between Fleurville and OiOi these are my favorite! They are also seriously well made and the best part? They don't LOOK like a diaper bag!
Melissa and Doug are 50% off today and also a very cute and stylish, Traveler Girls brand. I have 5 girls, so I get into that girly stuff! Go HERE to take a look!