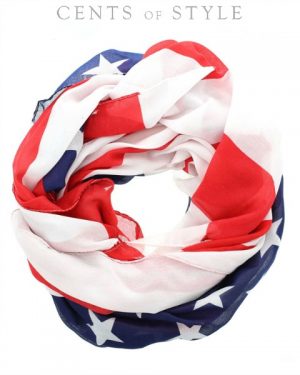 Today is the last day of the month so let's run an extra special feature for the summer, our Stars & Stripes Scarf for only $7.95!
You can wear these scarves in many different ways. Use it as a swim suit cover-up, a vest, or a light ground cover at the pool, beach, or lake. You can use this versatile scarf where ever you go. Don't forget to show your patriotic side all summer long.
Just use the code FREEDOMSCARF to see the discount at checkout!
Click here to check it out!