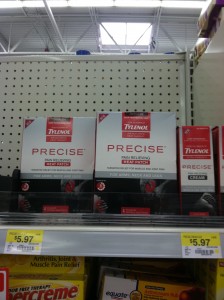 I know there is a printable out there, I am not sure how long it is going to last, but you should have gotten a $5 off Tylenol Precise coupon in you past Sunday's paper. IT EXPIRES IN 1 WEEK! On May 15th! Don't let them expire before you use them!
At Rite Aid this week they are free!
At Walmart they are $5.97, so only $.97 after coupon!