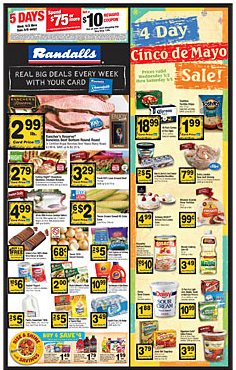 Randalls is an affiliate store of Safeway. You can go HERE and check out thecoupon policy, what coupons they take, where to get coupons and e-coupons to use at Randalls!
**Make sure to go and load your Randalls/Safeway card at Cellfire!

I let you know to print these coupons for this Randalls/Safeway ad, here are the deals that you'll need them for below! There is some good coupons to stack with the in-ad coupons! Be sure to check out the full list, I only gave you a few highlights of all the great deals this week!
::WEEKLY DEALS::