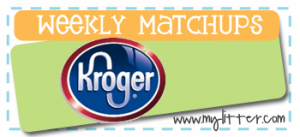 Another week of great deals! Make sure to check out the 4 day cereal/breakfast deal!
My Kroger will double any coupon up to $.50 and triple anything up to $.39. They will also do the first 3 of any like coupon.
If you are new to couponing, the SS and RP stand for Smart Source and Red Plum, that refers to the Sunday coupon insert the coupon can be found in. Also that date next to it lets you know what week they came out in.
Look for shelf tags like the one above, they indicate which items have been recently reduced in price!!
The meal deal that they have going right now is buy 10 get $5 back!