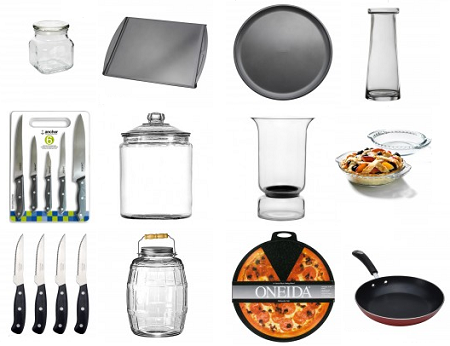 Oneida is have a crazy sale on some nice kitchen items! You can also save 15% more when you use code DL15!
Want more good news? Shipping is just $2.99 flat rate when you purchase $25 or more!
Save big money on steak knives, jars, cookie sheets, glassware and more!
Check out this deal I found among all of the great ones!

This 5-piece Oneida non-stick bakeware set is just $16.14 after code! That's barely $3 per piece and this is high quality stuff!
Head over to the sale page now and don't forget 15% off code DL15!