The other day I posted this AWESOME Red Devil drink recipe and I talked about using the Torani syrup in it.
Well, they are on sale TODAY! I got am email this morning and an running in to get a few today!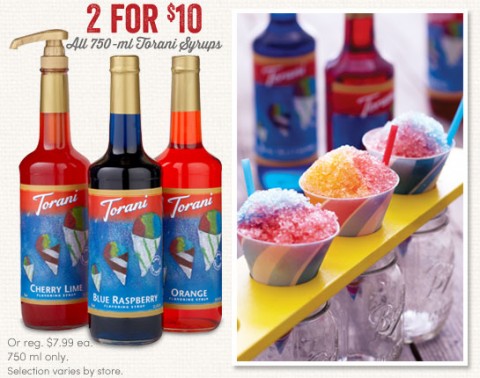 Normally, they are $7.99 and right now you can get them for only $5.
Check out my recipe HERE.