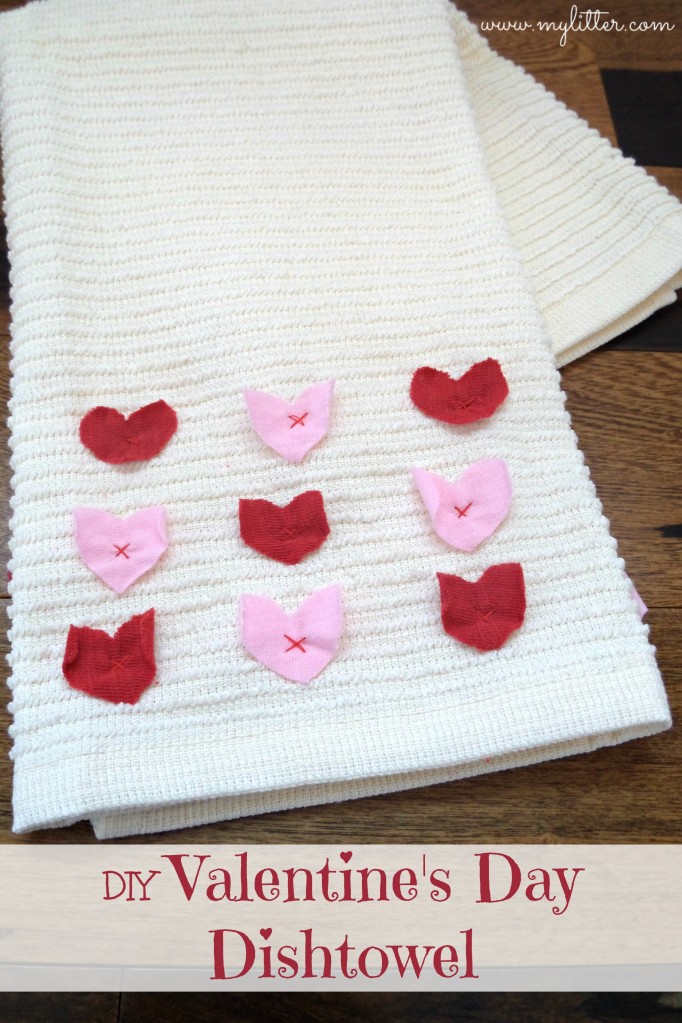 I like to add a little bit of Valentine's Day to our home and this DIY Valentine's Day Dishtowel is the perfect thing to add some love to the kitchen.  It would also make a great early Valentine's Day gift for someone special tucked in a basket with some scented soaps and candy.
DIY Valentine's Day Dishtowel
Supplies:
plain white dish towel
red and pink t-shirts (scraps or shirts that are no longer wearable)
scissors
needle and thread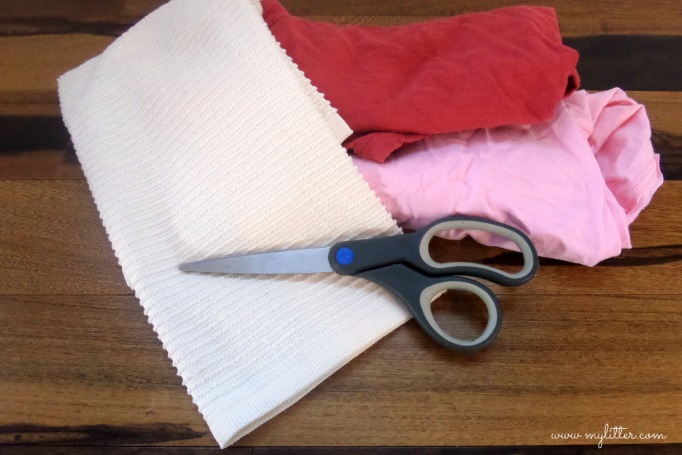 Instructions:
Begin by cutting several small hearts from the t-shirts.  I alternated the pink and red across the bottom of my dishtowel.  The hearts I cut are approximately 1″.  You can make them any size you wish.  Simply fold the t-shirt piece in half and cut the hearts as you would from paper.
Do not worry about the t-shirt fabric fraying or coming apart.  The little bit the hearts do fray will add character but they will not fall apart.
Lay the hearts out across the bottom of the dishtowel the way you plan for them to be attached.
Use a simple "X" stitch in the middle of each heart to attach it to the dishtowel.  Knot on the backside and trim access thread.  I love how the hearts almost flutter with the stitch only in the middle.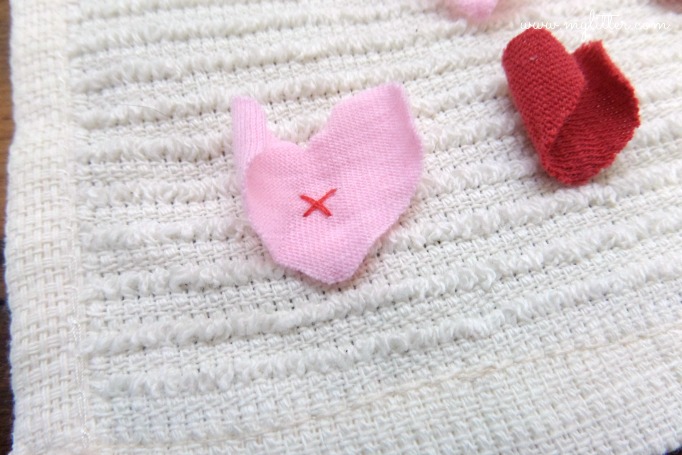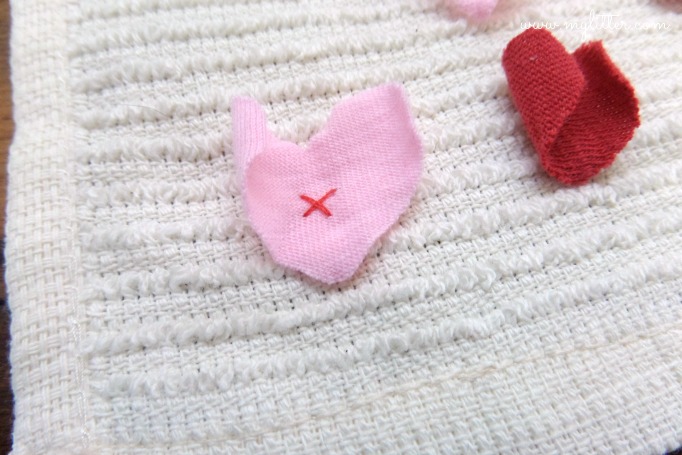 Continue attaching the hearts until all are in place.
Use your finished dishtowel in the kitchen through Valentine's Day or make one for the bathroom using a hand towel.
If you're putting this together in a gift basket, pick up some pretty bottles of scented soap for the kitchen.  Add a bottle of olive oil, some herbs, and a loaf of French bread for a fun kitchen themed Valentine gift.   Toss in a bag of special blend coffe,some candy kisses, or special treats too.  It's an nontraditional Valentine gift basket anyone would love to receive!
More Valentine's Ideas:
XOXO Valentine's Day Bottle Vase