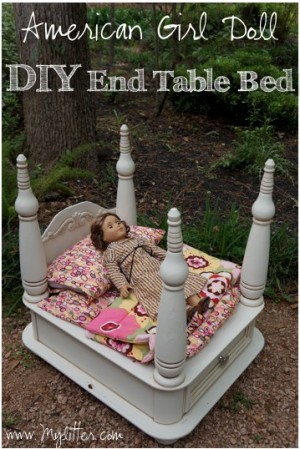 I posted last month about a little project I had going… How to make a DIY American Girl Doll Bed from an old End Table! Most of you guessed what I was up to and I wanted to show you the finished product!
First you will need an old end table. The fancier and more gaudy the better! You want some FLAIR! I looked on Craigslist mostly and even drove to a few used furniture stores, but I ended up getting mine from a reader!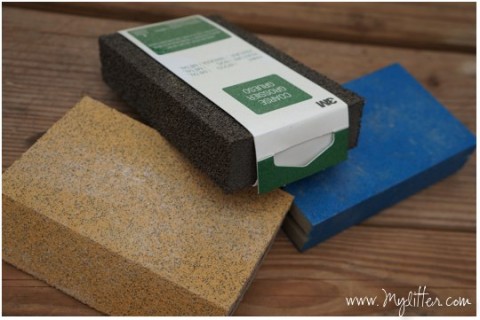 Second, sand it up a bit lightly with fine sandpaper
. Wipe it down really good when you are done. Make sure to have the kids help!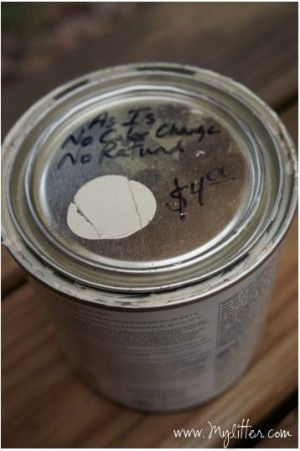 Next I went to my Home Depot and looked to see what they had as far as discounted paint that was returned or messed up. I found some cream for only $4.
I gave my table a few coats over the next few nights.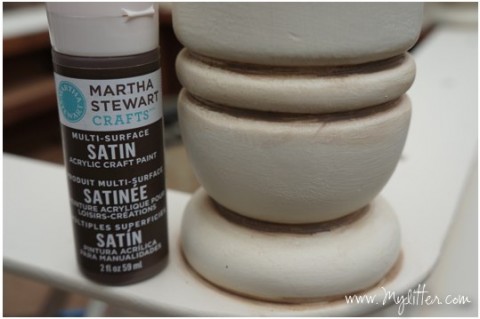 Taking some brown acrylic paint
 that I watered down, I filled in the creases of the bed and wiped them off. Giving it an antique look.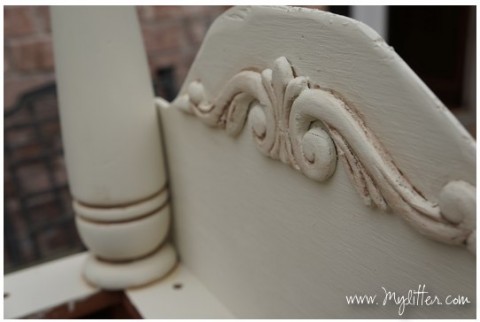 Using some thin plywood board we had, I cut out a "headboard" and added some decorative trim to the top. I painted this and antiqued it, and nailed it to the back.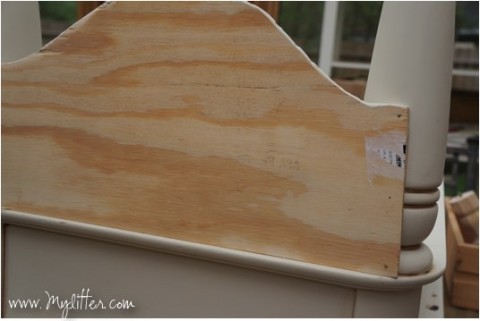 I added ball feet to the top of the table, this will now be the bottom of the bed. I had a lot of choices with the ball feet at my home improvement store. There were some very expensive and inexpensive ball feet to pick from, and I went with about $4 each, this was my biggest expense at $16.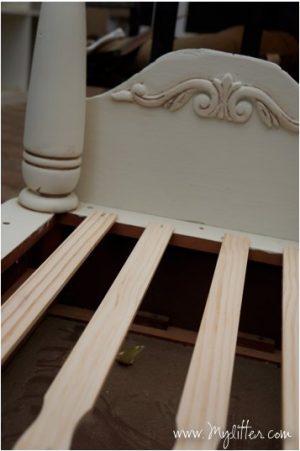 I added "slats" which were the big paint stirs (free) from my Lowe's over the open space, so that the little mattress I made would not fall in. The nails went through to the other side and would have prevented the drawer from going and to I had to hammer the ends over.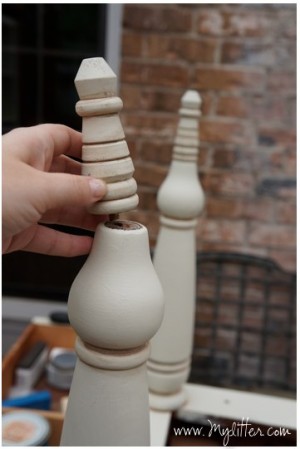 The ends of the legs were bare and I wanted them fancier, so I found some finials in the same section as the ball feet, and spent about $2 each on them. I think this made a fancier touch!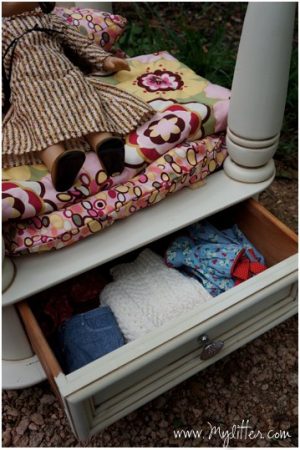 I changed out the knob handle to something a little fancier and prettier, there are so many choices! This drawer, put in upside down from the way it was as an end table works perfectly as a storage drawer for the doll's clothing!
Total cost of this project, about $40!