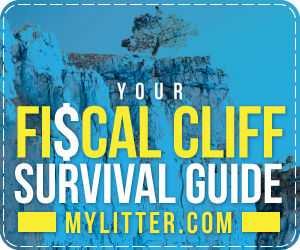 I am so VERY excited to announce a new series and money saving plan, that I have been working on for a few week here on MyLitter.
Who had about $100 more come out of their paycheck this past Friday? Me! About 70% of us did according to the statics online.  That $2500 a year that I will be missing hurts, even though it is a little at a time. It adds up and I don't know about you, but I needed a $2500 RAISE not deduction!
What if I told you my new mission is to help YOU make up that $200 each month painlessly, and have some fun along the way?
Monday on Houston's Fox 26, I will be explaining my plan and how I can help you find an extra $200 each month. Make sure to either watch live or check back here Monday morning at 9am CST to join me and 1,000's of others as we work together and painlessly get back that $200 in our pockets!