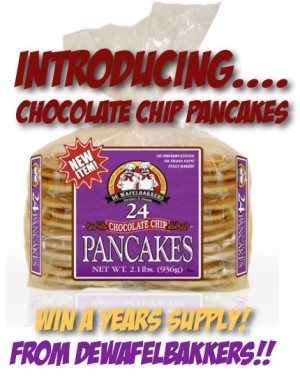 YAY!! I am so happy to tell you who won the years supply of pancakes! ALSO, make sure to check out the new Chocolate Chip pancakes from Dewafelbakkers at a Walmart near you!
The winner is….
Mindy S. – Mindyerin@ 
I'm gonna go with blueberry. Mmm I could use some pancakes right now 🙂 
Mindy has 48 hours to email me back (I already emailed her) and if I don't hear from her, I will pick another winner!