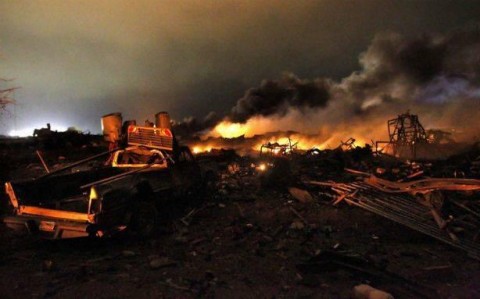 Last night there was a horrible explosion in West, Texas. Because I am only 3 hours away, I think there is a lot we can do to help. For many of us, this is one reason we have a stockpile of goods. Often we can't help monetarily, but we can donate items.
My blogging friend Dawn, lives up by Dallas very close to West and is doing an awesome job of keeping thing up to date. Head on over to The Frugal Mom for more information.
Here are a few links to check out:
If you are needing information on friends and/or family members, you are advised to call 254-202-1100.
Safe and Well – American Red Cross:  List yourself as safe and allow family members to search for you.
Fox 4 News – Dallas/Fort Worth
KWKT Fox 44 News – Waco
Crawford said West Intermediate School was destroyed. The high school and the middle school buildings were also damaged and structural integrity will need to be checked. A meeting will be held later Thursday to make plans for housing students for the remainder of the school year.
TO DONATE MONEY:

Pointwest Bank
P.O. Box 279
West, TX 76691
Checks written to: Victims of West Explosion
HOUSTON:
To donate supplies (until 10pm tonight):
Gallery Furniture
6006 North Freeway
Houston, TX 77076
What do they need:
Blood
Bottled water
Toiletries
Clothes
Blankets
Diapers
Formula
Bottles
Toys
Adult diapers
Uranials
peroxide
Alcohol
gauze
medical supplies
Cots
Air Mattresses
Pillows
Dog food
Cat food
pet crates/carriers