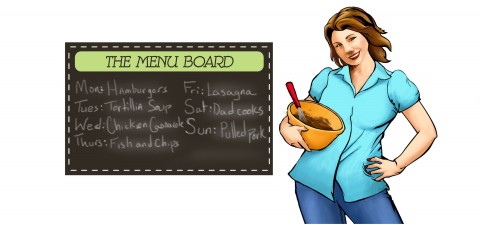 Last week I had a TON of cooked fajita meat that I needed to use up, thanks to you guys on Facebook for giving me a bunch of great ideas of what to do with it. We had quesadillas, salad, soup etc. Thanks again guys!
This week I am excited to finally get back home and start cooking again, we hate to eat out and had to much of last week so we are glad to be back home and eating here!
Monday – We had steak last night! It was awesome, Paul cooked and he does a killer job on the grill!
Tuesday – Fish Tacos Baby! I will be posting pictures and the recipe here this week.
Wednesday – Slider Sandwiches. Easy and quick, plus good for lunch on Thursday!
Thursday – Chicken Gyros. I have not made these before, but I am really excited to try this. We love regular gyros, and I have wanted to make them at home so I am going for it!
Friday – Homemade Pizza!
What are you having!