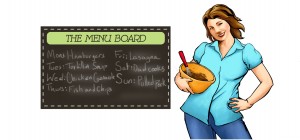 Reposting today for the weekend!
HAPPY MONDAY!!! We were gone all weekend and I am so glad to be home! Plus, Mondays are like catch up from the weekend and get things done! We have 4 baseball/softball games tonight, so I need to think about dinner right now!
Paul and I taught 6 coupon classes this weekend, and one of the biggest things that I got out of it, is that people are really spending waaayyyy too much money in the grocery store by buying 1 meal at a time each day. If you take a little time to plan, you can save yourself a lot of money!
MONDAY – Creamy Garlic Chicken Pasta – Stove Top – On Facebook Lindsey H. suggested this one and I have everything, so we are going to try it tonight. It looks AWESOME! I am going to add chicken to it. You could either use fresh chicken and throw it in the grill pan ( this is what I am doing) or use some already cooked chicken. Serve with some garlic bread and a side salad.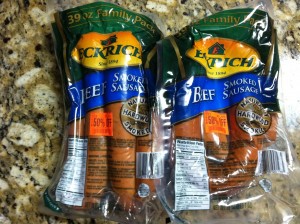 TUESDAY – Zuppa Toscana Soup – Stove Top – This is a family FAVORITE! I started making this recipe years ago and have changed it up a bit, but it is the copy cat recipe from Olive Garden, but friends and family say mine is much better! Use any kind of sausage, smoked, chicken, etc. Serve with bread and you will totally be in love! Served the next day it is even better!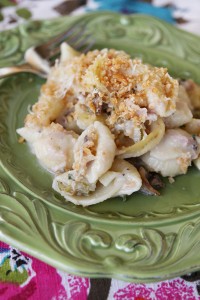 WEDNESDAY – Tuna Casserole (from Our Best Bites) – Oven – You either love it or hate it, but this is an awesome recipe for tuna casserole. My kids love it, husband loves it so I make it! Serve with a salad and you have a VERY cheap and easy meal!
THURSDAY – Beef Pot Roast – Crock Pot – This one seems a little fancy but really good. It is easy though, don't let it scare you! There are only 6 ingredients total and serve with noodles.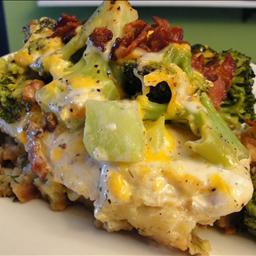 Friday – Foil Pack Chicken and Broccoli (Oven) – This one I have bookmarked and wanted to try for a while. It looks super easy and again, I have everything on hand. This looks like a good one for the kids to help with also!
[print_recipe]
Foil Pack Chicken and Broccoli
1 packageStuffing mix; chicken flavor
1 1/4 cupWater
24 ounceBoneless skinless chicken breast; 6oz each
4 cupsBroccoli Florets
1 cupShredded chedar cheese
4 slicesCooked bacon; crumbled
4 tablespoonRanch dressing
– Oven to 400
– Spray 4 large sheets of heavy-duty foil with oil.
– Combine stuffing mix and water.
– Spoon 1/4 of the stuffing mixture onto the center of each foil sheet.
– Top stuffing with a 6oz. chicken breast half.
– Top chicken with 1 c. broccoli.
– Sprinkle with 1/4 of the cheese and 1 slice of bacon, crumbled.
– Drizzle with 1 T. ranch dressing
– Bring up foil sides and fold to seal, leaving room for heat circulation inside
– Place packets on a cookie sheet and bake 25-30 mins
– Remove packets and let stand 5 mins
– Cut sits in foil for steam before opening.
[/print_recipe]