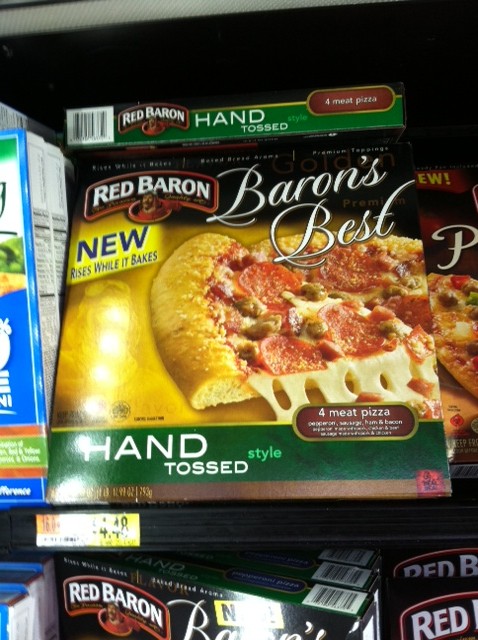 There is a $1 off Red Barron Pizza coupon that you can print under almost any Utah zip code. Try my brother Tyler's zip at 84121 and look under "food."
While you are there, if you are in UT or ID there is a $.75 off gallon of milk coupon!
Buy Red Barron Pizza 21 oz. (on Roll Back) $4.48
Use $1/1 Red Barron Coupon HERE
Total: $3.48!
See all the other Walmart deals and make a printable list!