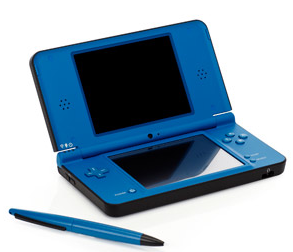 The Nintendo DSi is $99 right now at Walmart! It is $119 on Amazon. I also posted the Nintendo 3DS Mario Bundle last night for $179, which seems to still be the best deal!
Nintendo DSi XL, Midnight Blue
Handheld video game system
3 Pre-Installed Titles – Brain Age Express: Math; Brain Age Express: Arts & Letters, and Photo Clock
Two free applications: the Nintendo DSi Browser and Flipnote Studio
AC Adapter
Rechargeable Battery
Stylus (2)
Easy Start Guide
Manuals (Basic & Controls) and Support Booklet
Go HERE to take a look!