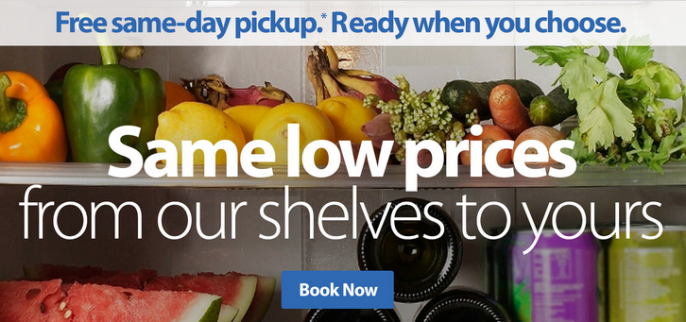 Save time and money with Walmart's online grocery shopping. Not only is Walmart the low price leader but now they are offering Grocery Delivery and Pick Up Service! You can save $10 off your first Walmart Grocery purchase coupon code FAMECARS. 
My favorite thing about this is the service is FREE – with your $30 order!  Do you know how much TIME and MONEY I save having my groceries ready for me to pick up? Plus, with our KETO life, we are ordering LOTS of fresh produce, cheese, and more! And not having to step foot into a store is fantastic!  EVEN better, if you get something and it's not right, they'll just refund your money!
My family allows substitutions on just about everything.  If they are out of something when your shopper is looking for your stuff, they will exchange it with an equal or BETTER item, at the same price! Some of our favorite substitutes are when they upgrade us from Great Value Broccoli to Green Giant Steamables! One time they "upgraded" us from a boneless shoulder roast to one with bone in.  I called the customer service number, told them I wasn't happy, and got a full refund on the price of my roast!  Took less than 5 minutes!
Walmart Grocery Item Pricing Policy
We strive to offer you the lowest prices we can, no matter how you shop. So when you order from Walmart Grocery, you're guaranteed the same low prices for your items on Walmart Grocery as you would get if you shopped in the store that picks and packs them.
If an item's price changes between the time you place your order and the day your order is packed for delivery/pickup, we will charge you the lower price automatically. If you have chosen to allow substitutions for your order and substitutions are made, you will also be charged for the lower priced item.
Please note that due to differences in distribution, regional competition and other factors, prices may vary between stores, and so the prices you see online will not match all stores, only the store where your order is packed.
Walmart Grocery does not match prices from other online or physical stores, or Walmart stores other than the one where your items are picked and packed.