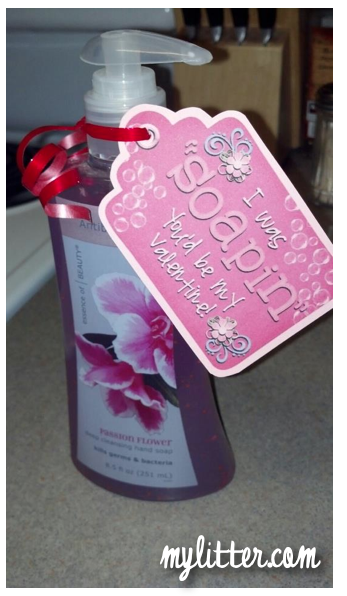 If you are looking for a last minute REALLY cute gift idea, my friend Kris F. made these for her daughter to give out! These are perfect for the kids teachers and something quick and easy you can do last minute gifts in case you forgot (like we do all the time).
You will need:
Soap (Bath & Body Works has sales all the time)
Valentine's Day Printable
Ribbon (to tie paper or cardstock to soap bottle)
Just take a soap container and I know you guys all have some cheap, print off this FREE printable HERE, on some card stock, and viola, you have a darling gift!!