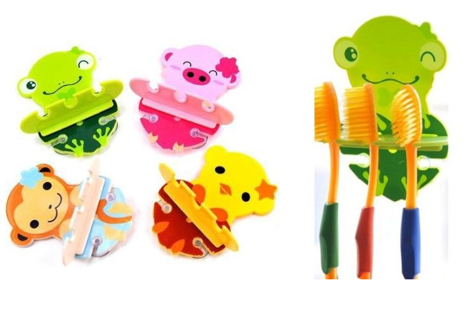 You can grab from Amazon a really cute little toothbrush holder, that will hold up to 3 brushes for $1.45 shipped free! These are cheap enough each kid could have their own. Thanks Cheapmamachick!
Can be placed in a family of 3 toothbrush, abaxially with two suction cups, the use of more convenient
Chuck diameter of about 2CM
Body material: PP
Heat resistant temperature of 100DEG C:
Cold resistance temperature: – 20DEG C.
Go HERE to take a look!
Get free shipping with Amazon Prime and Amazon Mom. Plus, see more great Amazon deals HERE.