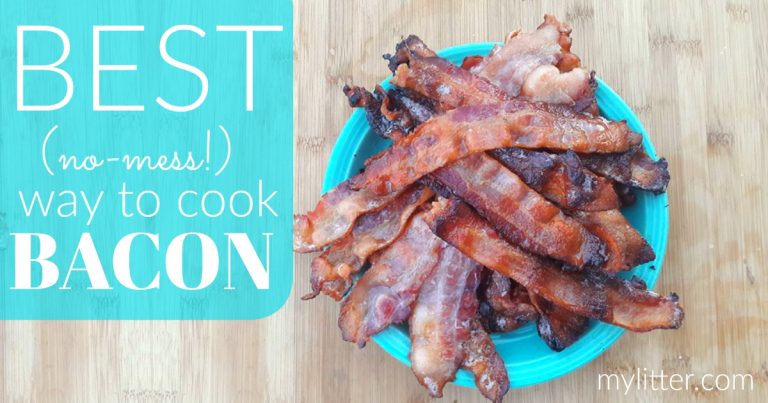 I love bacon – and I mean *L*O*V*E* bacon – but I always hated the mess it made frying it up on the stove.  And I've been popped with hot bacon grease enough times to look for a better way.  Well here's the BEST way to cook bacon I've ever come across – and it happens to be the easiest and least messy way too!
The BEST Way to Cook Bacon
If the picture of all those pans prepped with aluminum foil hasn't tipped you off – let me end the suspense – my favorite way to cook bacon is in the oven!
Here's how I prep for bacon day (Yep – I have a bacon day!)
When I get my Zaycon Bulk order of Bacon, I set aside a day to prep a good portion of it to use for quick breakfast sandwiches, bacon bits for soups and baked potato nights, BLT's, etc…
(I absolutely love Zaycon bacon – it is just a really high-quality product, the bacon is nice and thick and flavorful!)
To prep:
Preheat Oven to 450
Line cookie sheets with aluminum foil (If you have a bigger pan, take two pieces of foil and fold their sides together to make a good seam and turn it into a larger sheet of foil)
Lie the bacon side by side.  It can be touching, but not overlapping or it will take longer to cook.
Watch it carefully so it doesn't get too well done – it should take 15-20 minutes for extra thick Zaycon bacon, 10-15 minutes for thinner store-bought bacon.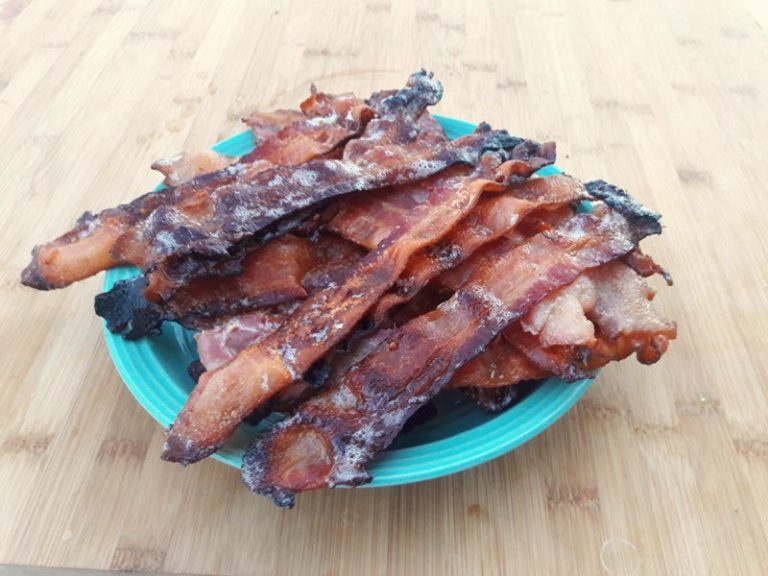 Does this not look SO SO GOOD?!?! 
We love our bacon extra crispy, so we don't mind the dark parts – but if you like your bacon more chewy, just cut down your time a little and take your oven temp down to 400. 🙂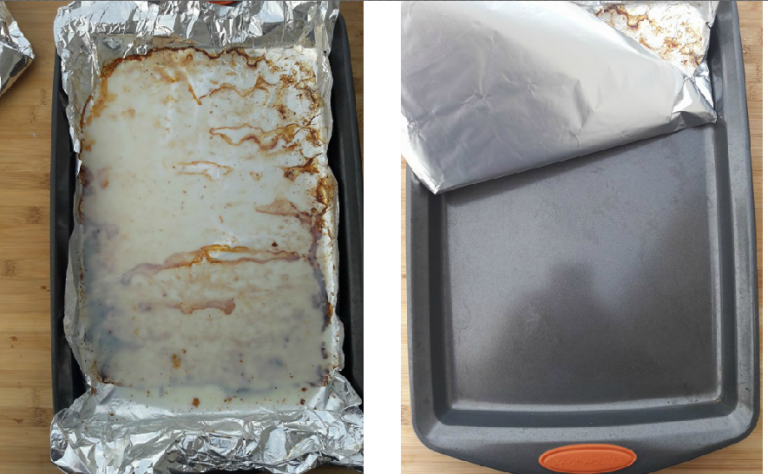 Clean up is a BREEZE.
Literally, just remove the bacon to a plate lined with paper towels (so it doesn't sit on the pan and cook more) and throw the foil away.  Let the grease cool and once it's sort of solidified, peel it off the pan, ball up the tin foil and toss it!