There are some HOT, HOT deals this week at Target!!! Make sure to fire up your printers to get some of the Kraft coupons!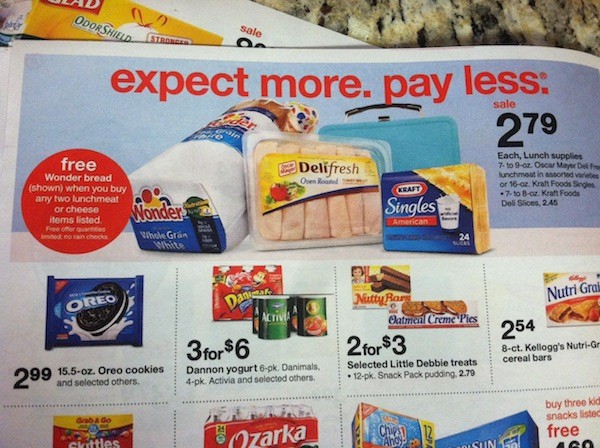 Get FREE Wonder Bread WYB (2) Deli Fresh Lunchmeat, 7-9oz, or Kraft Singles, 16oz @ $2.79. Thanks SWSL.
::DEAL IDEA::
Buy 2 Deli Fresh and/or Kraft Singles (and don't forget to grab your FREE Wonder Bread!)
Use $1.00 off (1) package of OSCAR MAYER Deli Fresh Cold Cuts and/or $1.00 off (1) package of KRAFT Singles
Total:  $3.58 for everything! ($1.19 per item– awesome deal!)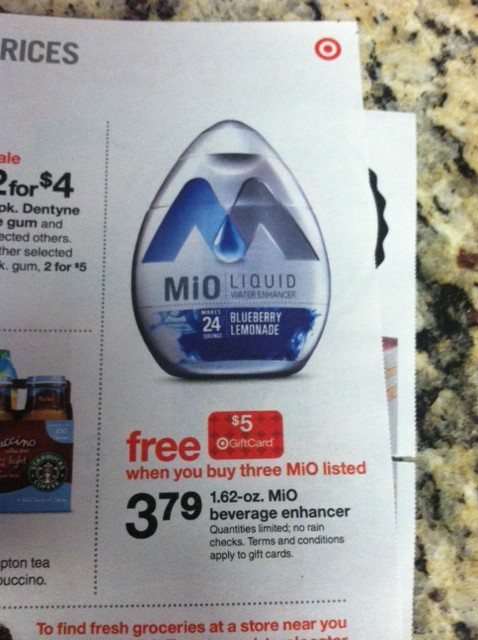 Get a FREE $5 Gift Card when you buy 3 Mio at $3.79 each.
::DEAL IDEA::
Buy 3 Mio Liquid Water Enhancer $3.79
Use 3 $1.00 off when you buy any ONE (1) MiO Liquid Water Enhancer
Total: $8.37
Get Back: $5 Gift Card!
::WEEKLY DEALS::