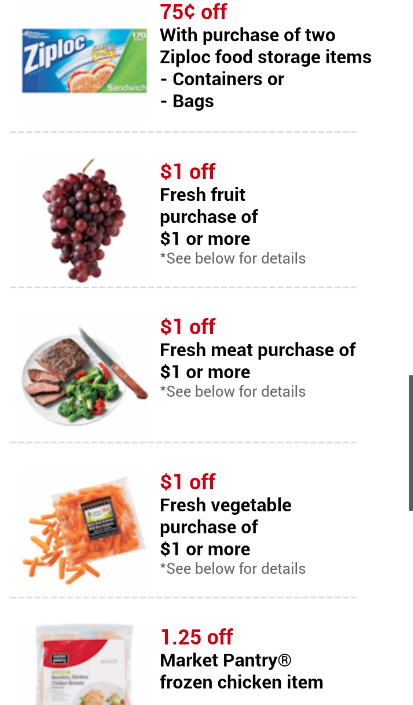 FRESH Fruit Coupon Alert! Quick grab your phone and text cheesy to 827438 to get a coupon for $1 off fresh fruit and $1 off Fresh Vegetables. (Thanks Sammie!)
If you use these coupons and buy $1 worth of bananas and a package of bagged baby carrots you will only pay $.12!!!
*Make sure you are signed up with Targets mobil coupons.