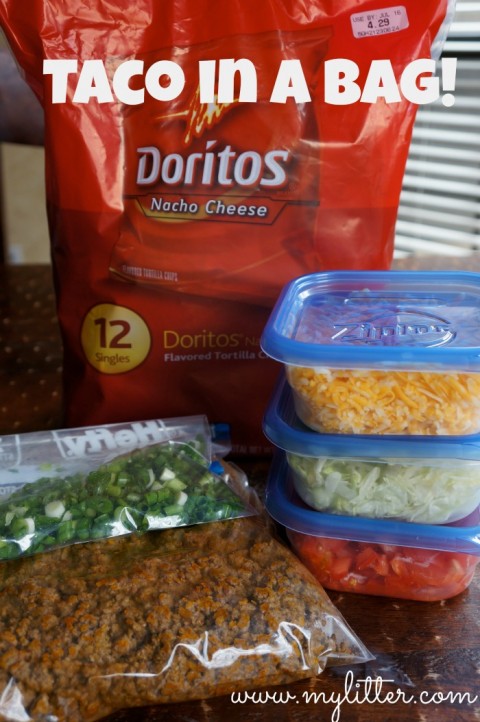 This has long been a fun snack/dinner for my kids camping and after school. You can see my Taco Salad recipe HERE for a bigger dish with catalina dressing. Making this for groups, camping or teens is an awesome way to feed a crowd easily.
First brown some ground beef with taco seasoning. I often have this on hand frozen in my freezer anyway. Next cut up or pull out your toppings, which can include the following:
Onions
Cheese
Sour Cream
Salsa
Lettuce
Tomatos
Whatever you like, and if you are camping can travel easily. My kids like to eat theirs with Doritos, but you can also use Fritos.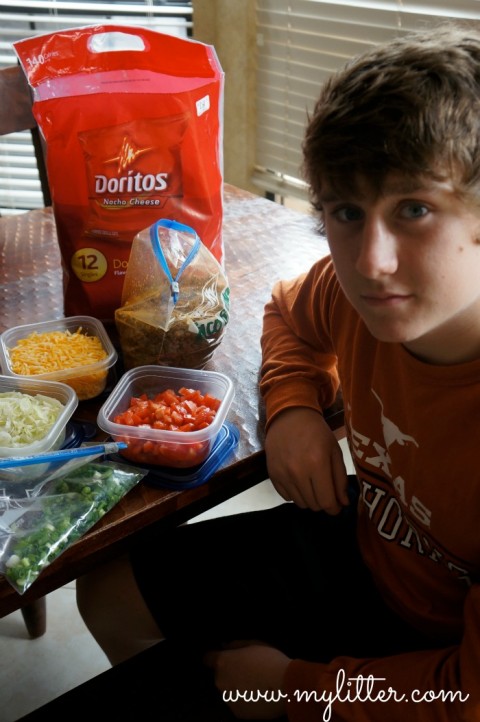 Now find a kid who will gladly demonstrate how to eat this with perfection! Lucky me I had one walk in the door from school and he was STARVING!

Take the bag and break up the chips a bit. Open the bag. Recipes, new deals on grocery, and supermarket items of the online shopping ads can be even better. Add toppings and meat. Enjoy!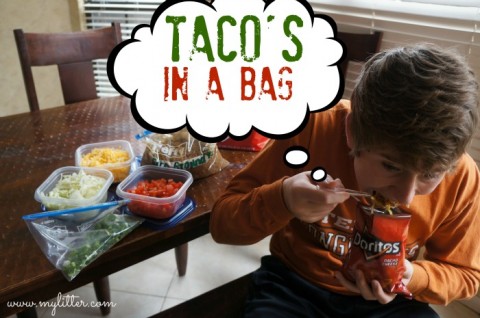 Follow MyLitter