This post was sponsored by Mom It Forward and Hallmark. All opinions are my own.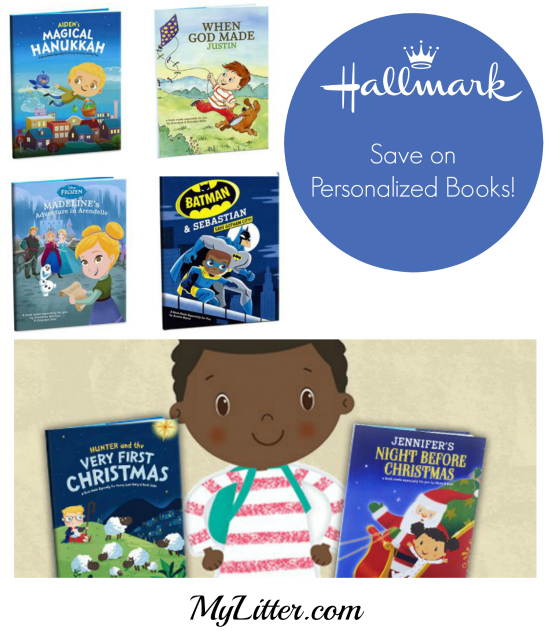 Tis the season for giving, remembering and of course saving. This holiday season you can find great deals on holiday gifts and more at Hallmark.com. For instance from now until December 13th you can save $5 off Personalized Books. I love personalized books because you can really turn them into something meaningful forever. You can choose the name, gender, hair color, style, skin tone and more, so that the character in the book looks just like your kiddo. Personalized books are especially great for kids who have names that are hard to find on personalized trinkets or spellings that are unique.
We actually have a few of these types of personalized books for our kids. It is always so much fun to see their reaction when they open the book and see themselves as the characters. Later, through the years they make great keepsakes and memory books. So don't wait, create a personalized book for your kiddo and give them a Christmas gift they will remember forever!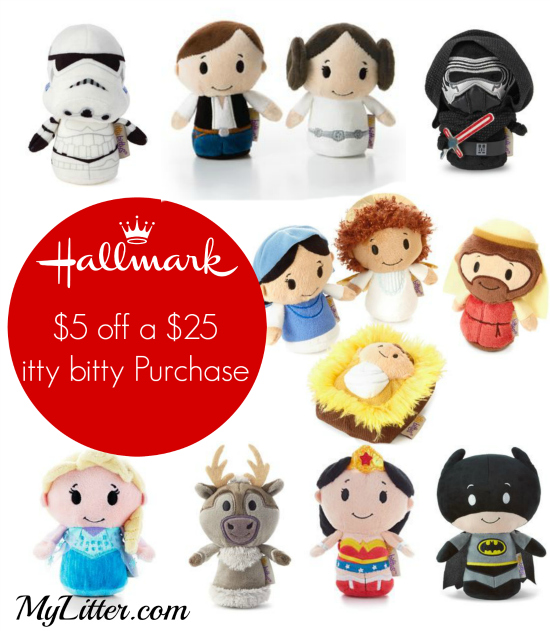 You can also snag a great deal on itty bitty's on Hallmark.com. Now though December 20th Hallmark is offering $5 off your $25 itty bitty purchase. If you don't have an itty bitty you have to check these little characters out! These adorable little characters make fantastic stocking stuffers, Christmas Tree ornaments, or simply pick up a few to enjoy yourself. My favorite ones right now are the new adorable nativity set featuring Mary, Joseph, angel, baby Jesus and the stable. With these soft plush itty bitty's as your nativity scene there is no need to worry about a grabby toddler or reckless teen breaking them. You can also get other popular characters like Star Wars, Barbie, Inside Out, Rainbow Brite and more! They are all just so cute and make fantastic collectibles for the whole family.
:: GIVEAWAY TIME! ::
Now for the fun part! We are excited to offer an awesome flash giveaway for a FREE personalized book! Simply go HERE and pick out a book you feel would like to personalize for your kiddo. COME BACK and scroll down below and leave a comment on THIS BLOG POST – telling us which book you would like.
 We will select a winner December 12th and announce it on this HERE ON THIS POST! So make sure to come back and see if you are a winner!  Good Luck!
AND THE WINNER IS………………………..
Congratulations – Donna Kurtz (please email me at MyLitter@mac.com to claim your prize! )
Connect with Hallmark: