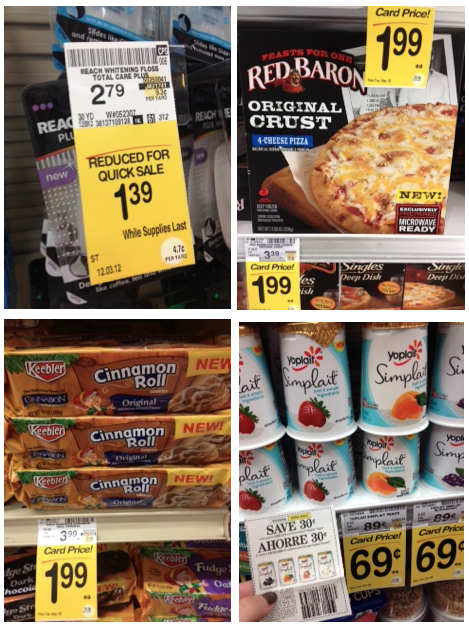 Last night we ran into Randalls because I am an idiot and thought Avengers came out yesterday and told my son and his friends I would get it for them. Yeah, it doesn't come out until Tuesday…
Anyway, all was not lost because I had an AWESOME trip! I bought 5 items; 2 pizzas, floss, cookies, and yogurt for under $5!
This is what I did:
Buy Reach Total Care $1.39 ( on clearance!) 
Buy Keebler Cinnamon Roll Cookies $1.99 ( cheapest price yet) 
Buy 2 Red Barron Pizza $1.99 
Buy Yoplait Simplait $.69 ( totally free after coupon )
Use $0.70 off ONE Keebler Cinnamon Roll Cookies
Use $1.00 off any REACH Total Care Floss
Use  $1.00 off any 2 Red Baron Pizza (Zip 30303
Use $0.30/1 Yoplait Simplait Yogurt SS 08/26/12 R (triples to $.90!)
Total: $4.45!