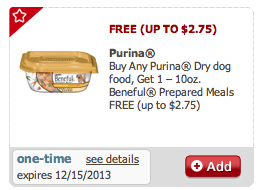 Look what I found in my Just 4 U account this morning!! FREE Purina! Make sure to check your account every now and then to see what free items they might have given you!
Ok so I was really tired at 5:30am when I saw mine! It is BOGO not totally free!
Go HERE to check yours!