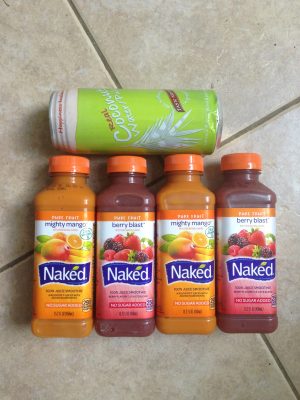 Yesterday I picked up 4 Naked drinks at Randalls and my favorite Coconut Water for only $2.12! What seems to be happening is that when you load the coupons to your Randalls Just 4 U card, they are taking off 2 different coupons, combing together 2 sales possibly.
Go to the Just 4 U app or online, sign in and look through all the "beverage" coupon sections in the coupon center, personalized deals and club specials. Add all the Naked juice coupons to your card.
This is what my receipt looked like: 
Buy 4 Naked Drinks 2 for $5
Just 4 U Took off $4.49 and $5.98
Coconut Water $2.59
Total: $2.12
* I would have actually been negative had I not had the coconut water in my transaction. So if you try this make sure to have a filler item!
** The coconut naked waters are not working with this sale. You need to get the regular Naked drinks.