I wanted to share again the Pumpkin Smoothie Recipe that the kids and I have made in the past. I made mine a skinnier version then theirs as they had ice cream and regular milk, it was more like a shake! Actually, who am I fooling, it was totally a shake!
But mine I tried to do a little more low calorie and it was still delicious!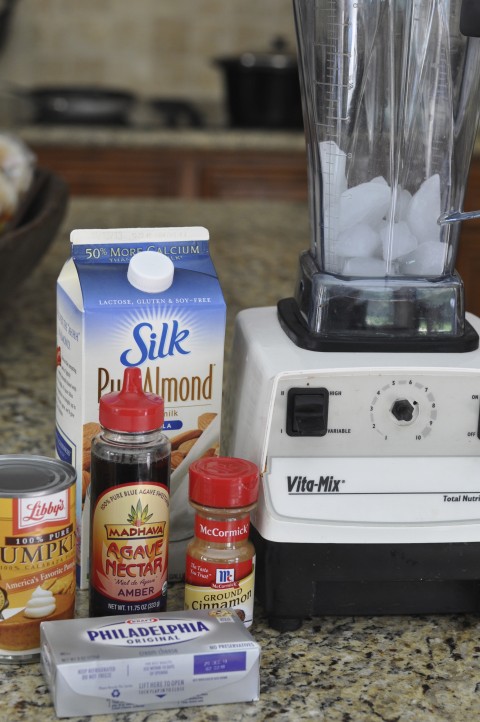 In mine, I used light cream cheese, Agave Nectar, Vanilla Almond Milk, cinnamon, ice, and of course pumpkin.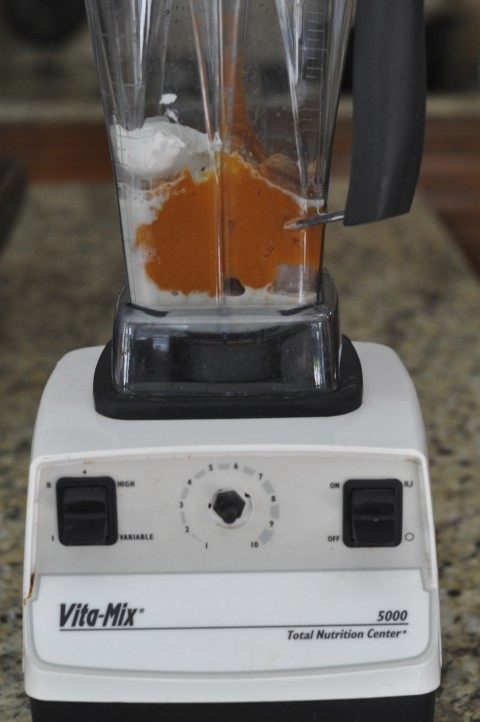 Blended it all together until it was frothy and the ice was all blended up!
[print_recipe]
Pumpkin Smoothie
Ingredients
1 cup Almond Milk ( I used Vanilla)
½ cup canned pumpkin
1 Agave Nectar
½ tsp vanilla
¼ tsp ground cinnamon
? tsp ground ginger
pinch ground nutmeg
pinch ground cloves
pinch all spice
OR 1 tsp. pumpkin pie spice
2T cream cheese (I used light)
Instructions
Add it all into the blender, add about 1 cup ice, and blend like crazy until all mixed together. Take a little taste. If you need it a little sweeter add some more agave.
* My kids used regular milk and added ice cream! I was awesome!
[/print_recipe]