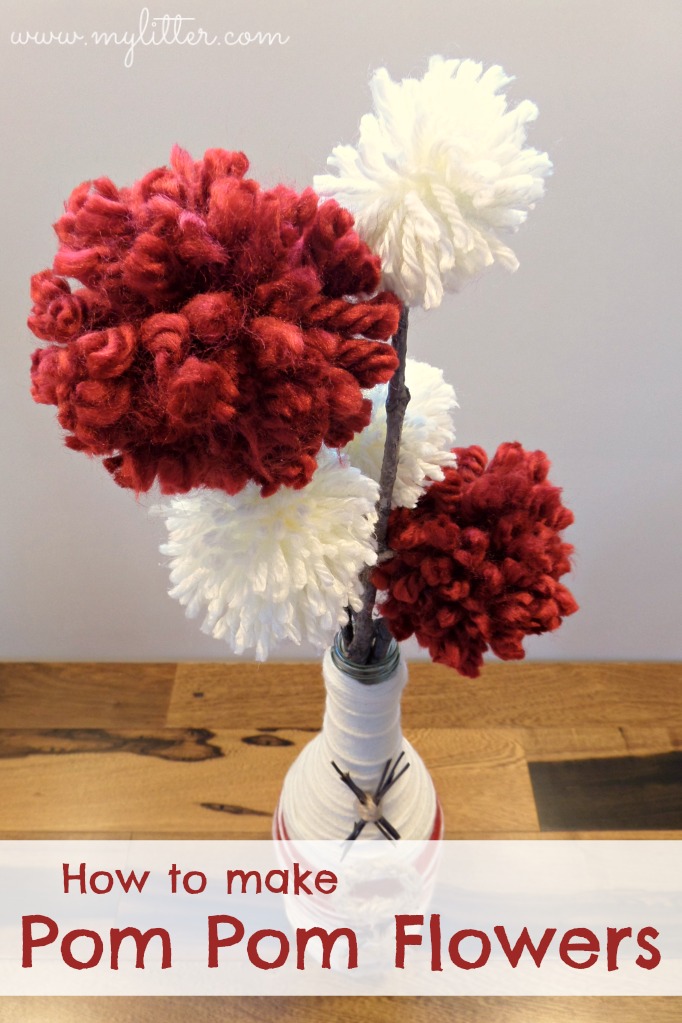 Earlier in the week I showed you how to make an XOXO Valentine's Day Bottle Vase
and I displayed some fun Pom Pom Flowers in the photos.  I decided that it would be great to show you how to make these simple Pom Pom Flowers.  They are great for different seasons, easy to make and add a pop of color to any room.
Pom Pom Flowers
Supplies:
yarn
scissors
hot glue and glue gun
fork (optional)
twigs of various sizes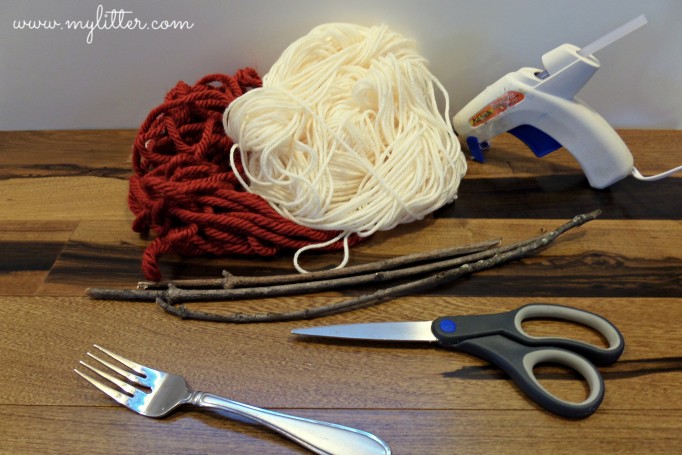 Instructions:
There are a few different ways you can make pom poms.  If you're using a thin yarn and making smaller poms, a fork works great.  For bigger poms and thicker yarn, I prefer to use my fingers.
Begin by cutting a length of yarn about 6″ long.  Slip this through the tines of the fork or between your fingers, letting it fall along the back of your hand and your palm.  This is what will tie around the yarn to hold the pom together.
Next, wrap the yarn around the fork or your fingers.  The bigger finished pom pom you want, the more fingers you'll want to use.  For the large red pom pom flowers I wrapped the thick yarn around 3 fingers approximately 40 times.
Carefully slip the yarn off your fingers and tie around the yarn with the cut piece from the first step.  You'll want to make sure to tie this VERY tight.
When the yarn is tightly tied, carefully slip the scissors through each loop and snip.
Fluff the yarn and trim the ends of the yarn to make a more uniform ball.
Add a small amount of hot glue to the end of your twig and press the yarn pom pom onto the twig.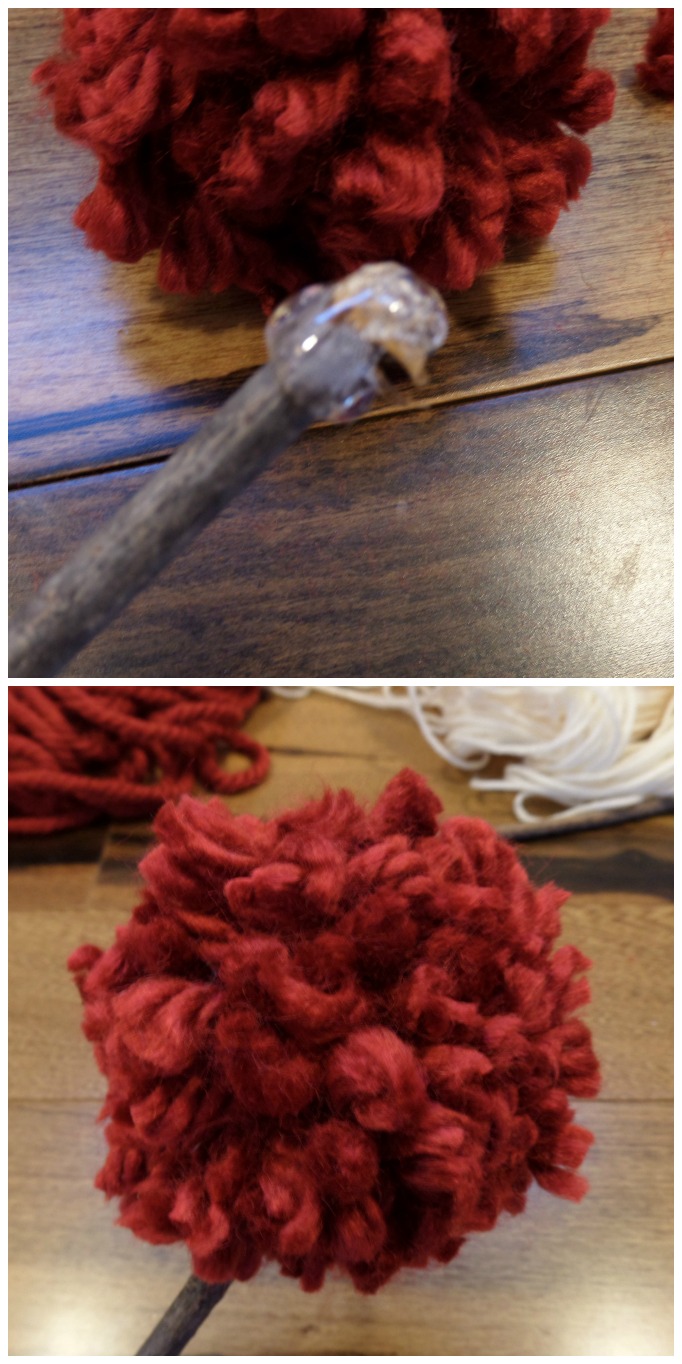 Make several colors of Pom Pom Flowers to display in a fun vase or mix with other dried or artificial flowers.   There are so many great crafts to make with homemade pom poms!
More Valentine's Ideas:
XOXO Valentine's Day Bottle Vase