Oh. My. Gosh. Guys – I don't know where I've been but have you HEARD about POGO passes???  
No kidding, this is one of the best deals I've EVER seen on getting into family fun parks, museums, sporting events and more!  I've been looking into it this week and I was able to get a discount code for MyLitter readers (woohoo!) to make these an even BETTER bargain.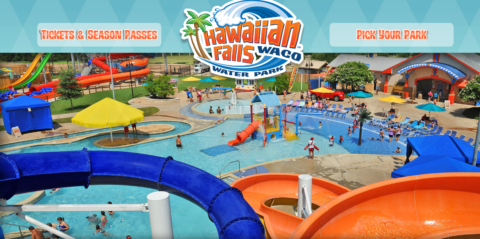 Here's how they work:
Head over here to buy a POGO Pass, choosing the pass that is closest to you. (Choose from Austin, Dallas, Phoenix, Tucson and Las Vegas locations)
Your pass will get you into a bunch of popular venues nearby – making for an incredible value!
It lasts for 1 year from the date you bought it – so have a ton of fun this summer – or spread it out to go to some places on Fall break or next Spring – totally up to you.
The pass normally costs $124.95  – but MyLitter readers can use Promo code MYLITTER to get a POGO Pass for just $49.98!!
Is it worth it?
Let's just look at 2 of the many venues for the Austin POGO Pass to see if it's worth the cost….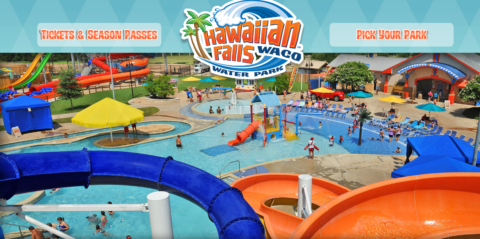 Hawaiian Falls Waterpark:
1 General Admission Ticket – $27.99
Austin Aquarium:
1 Visit (Worth $14 for an adult or 11 for a kid)
Austin's Pizza & Park Experience:
1 Pass with Unlimited Rock Wall and Laser Tag, 18 Holes of Golf and a $7 Game Card
1 Game of Bowling per Month
= WAY OVER $50 Value
So already you're getting your money's worth if you just go to a couple of the attractions at some point in the next year.  Sounds good right?
Of course – those are just a couple of the venues nearby – you can also get in these places if you choose the Austin POGO Pass….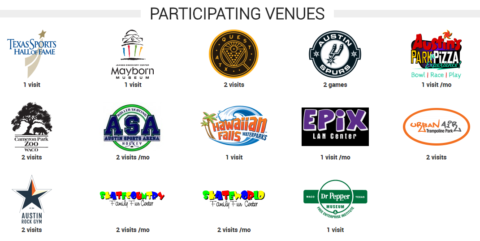 CLICK HERE for a Discounted POGO Pass!
How do I use the Pogo Pass?
Simply present your Pogo Pass at any of a current participating venues. The most popular version of the pass is used by downloading the Pogo Pass app from the Apple or Android store and showing it from your device. You can also print your passes from "Your Passes" in your account. Your pass will be scanned and admitted for a complimentary General Admission. Please make sure to check the calendar for any restrictions on a particular day. Sporting events require you to reserve your tickets on that sporting events page of our website prior to event.