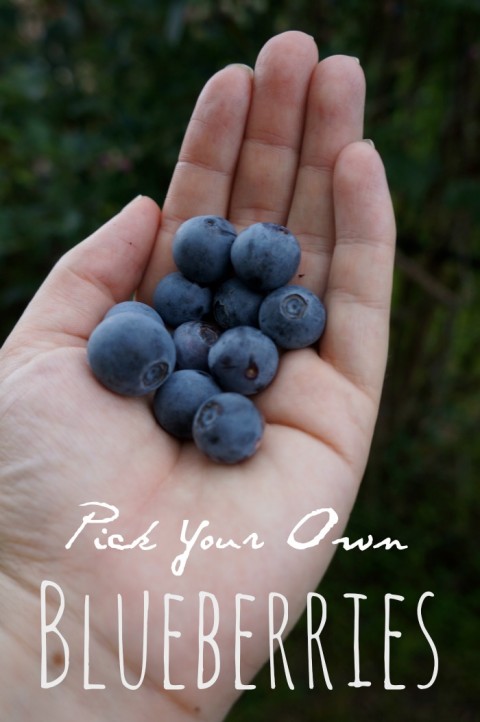 :: Repost from last year ::
For 20 years we have been going to pick blueberries north of Houston at Pioneer Blueberry Farm. It is a small family farm owned by the Harger family.
Over the past years we got to know Ed, and his dogs and looked forward to seeing them every June for berries.
Sadly, two years ago Ed passed away but his 17 year old granddaughter was there today running everything. She was really cute and fun!
When we go picking, we get up early and leave the house as the sun is coming up so that we stay out of the heat of the day. Pioneer opens at 6:30 am. We try and be there by 8am.
This weekend coming up, Father's Day weekend, should be the height of the season.
The berries are the best you can find, they have 4 different varieties, the smaller ones have the most flavor and the bigger ones that are SUPER juicy!
We pack water bottles, and sunscreen some might want bug spray, but I usually don't use it. The berries are NOT treated with any pesticides. They have buckets for you.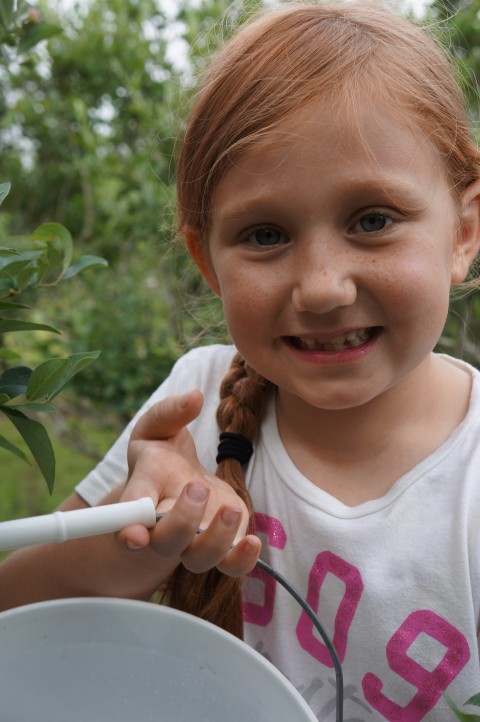 The first trip of the year I usually don't have any to freeze, the kids will probably eat them all today and my husband will finish them off tonight! Have you ever changed the diaper of a 2 year old who had eaten 3 lbs of blueberries? Interesting. Very interesting.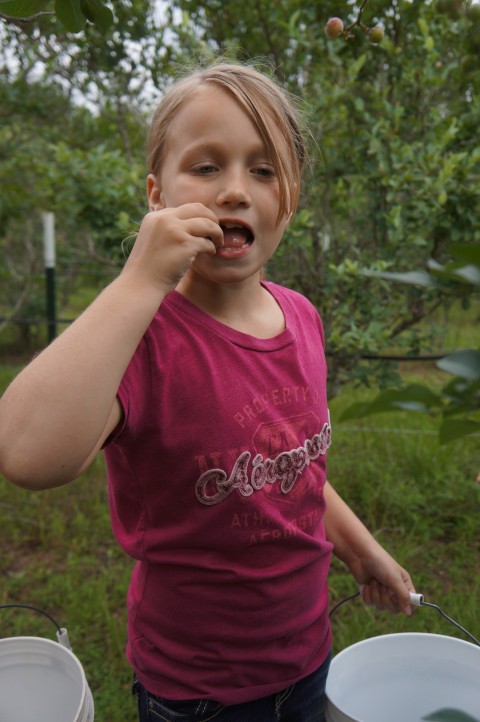 When I do freeze the berries, I flash freeze them. Do not wash them first or they will become a mushy mess. Place them on a cookie sheet with sides and freeze them for about an hour, then dump them in ziplock bags and they will not stick together so you can scoop them out.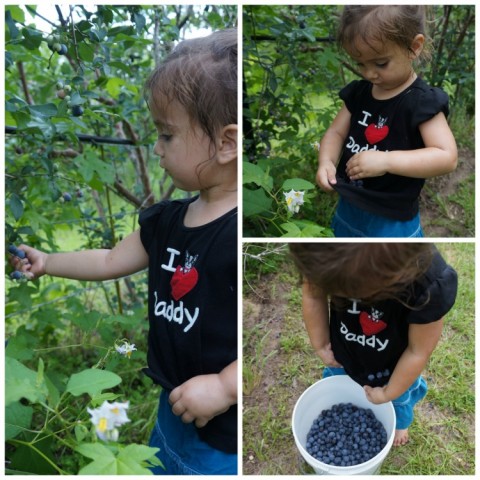 What I love so much about Pioneer ( I do not like Moorehead!) is that the bushes are smaller and so the kids can pick berries easily. At Moorhead, I found that they were always too picked over and the berries were so far up the bushes that the kids were not able to pick very many. Which means then they complain because they are board. Which means then they bug the crap out of me 🙂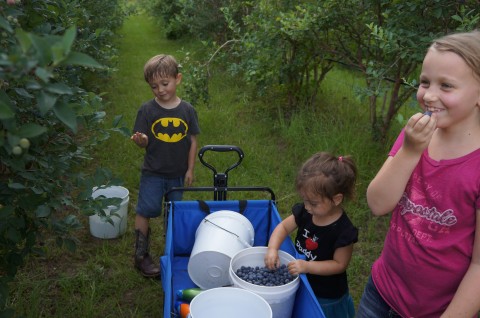 Pioneer Blueberry Farm:
Take 1-45 north almost to Conroe, exit loop 336 south and go right or east at the light. Take 336 east until you come to 105. There is a gas station and McDonalds at the corner. Take a right and go east. At this point set your odometer! Take 105 east for 8.6 miles. You will be looking for a little street sign that says Pioneer Lane. Turn left on Pioneer Lane. Ed Harger's blueberry farm is about 1.2 miles down on the right side. He is open sunrise to sunset every day. Blueberries are $2.25 a pound this year, he uses no pesticides.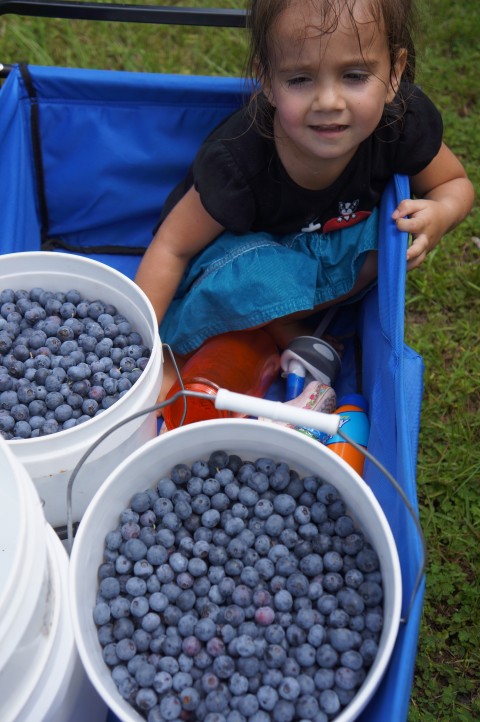 We picked 2 buckets worth in about an hour, each bucket held around 10 pound. I should say *I* picked most of it as the kids ate blueberries and ran around.
I like to set my bucket on the ground and squat down looking up at the branches. I use 2 hands and pull the berries off and drop into the bucket. The bigger ones always seem to be on the underside of the branches in clusters. OR I will prop the bucket in the tree and pull the berries into the bucket that way. It just depends on how full the bushes are.
Pioneer Berries 
2512 Pioneer Lane
Cleveland TX 77328
936-537-0446
Closed Sunday  – Open till the berries are done or July 4th
* Call ahead to make sure they are open for the year!