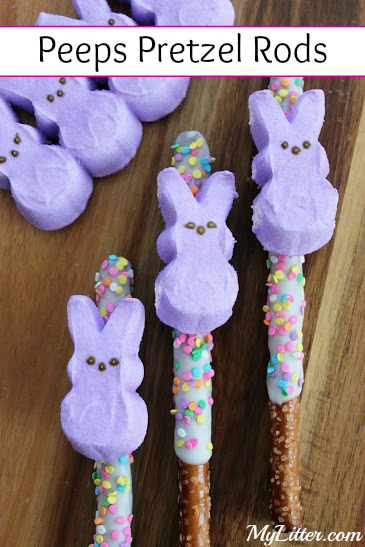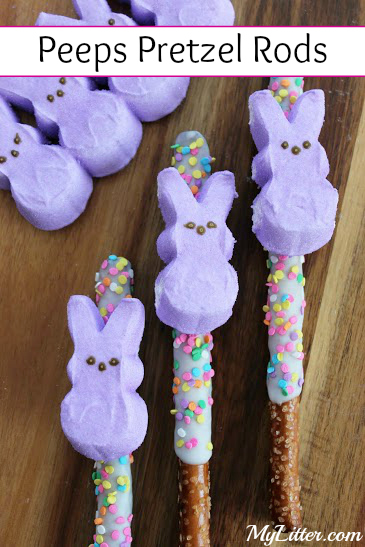 Here is a fun little Easter snack you can make with your kids or surprise them with an extra cute treat in their Easter baskets! These Peeps Pretzel Rods are really so easy to make and were a huge hit in our house! The entire process took less than 10 minutes to make and the kids devoured them in about 10 seconds!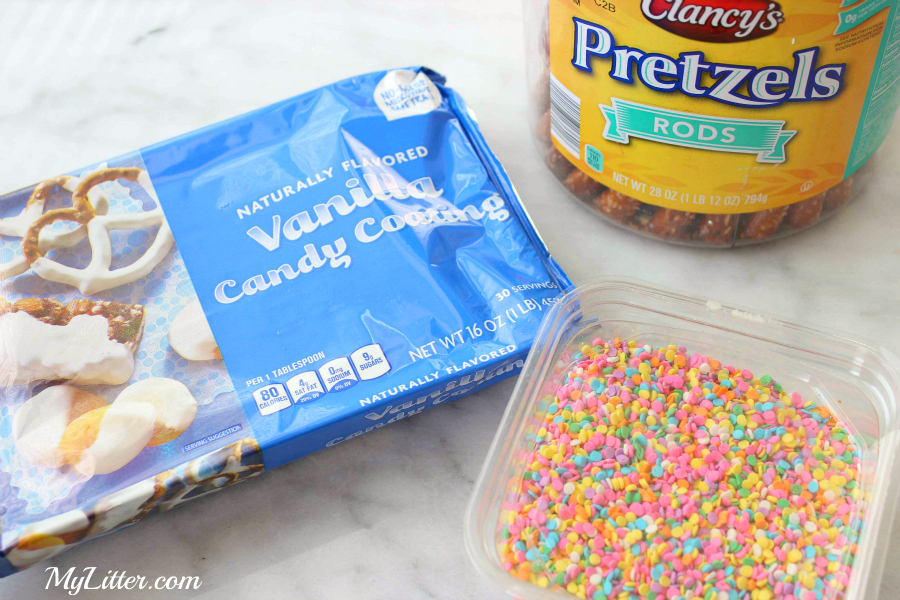 Ingredients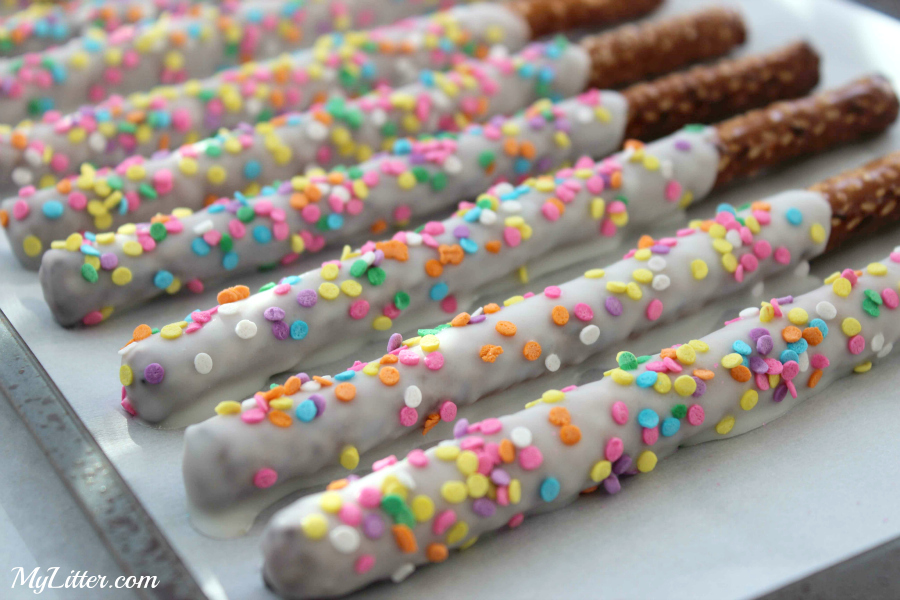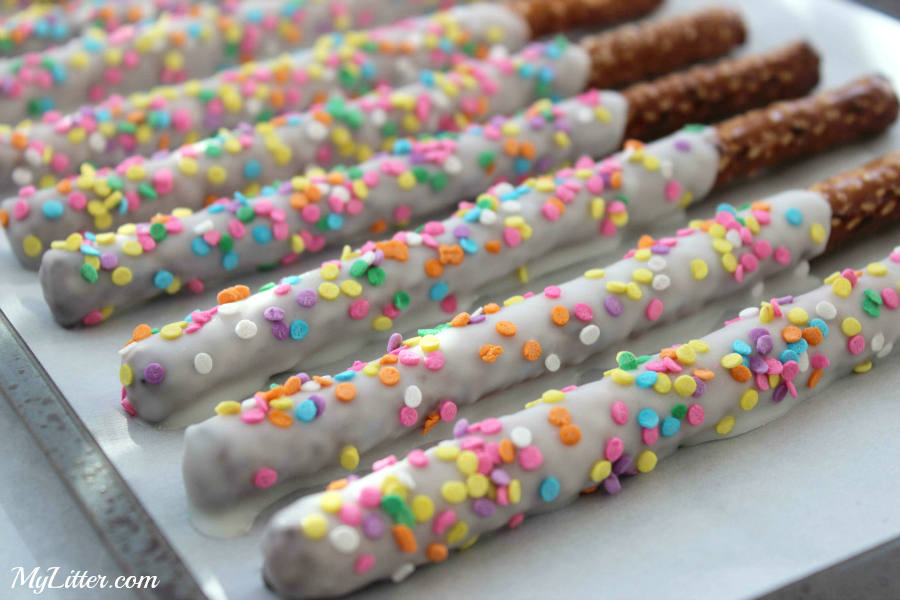 Directions
To start this project, line a baking sheet with parchment or wax paper.
In a large bowl melt chocolate coating in the microwaving for about 45 seconds. Make sure to remove from the microwave and stir. Repeat until melted and smooth.
Dip and or spoon pretzels rod to cover about 1/2 way in white chocolate. Shake to allow excess to drip back into tray.
Sprinkle with pastel decorations and place on prepared sheet to set.
Place in refrigerator for 5 minutes or until chocolate is fully hardened.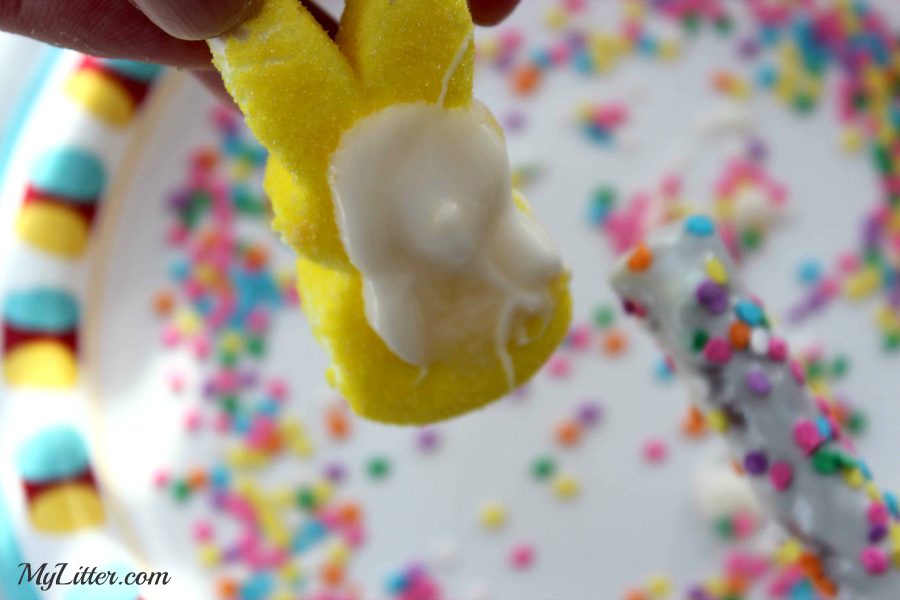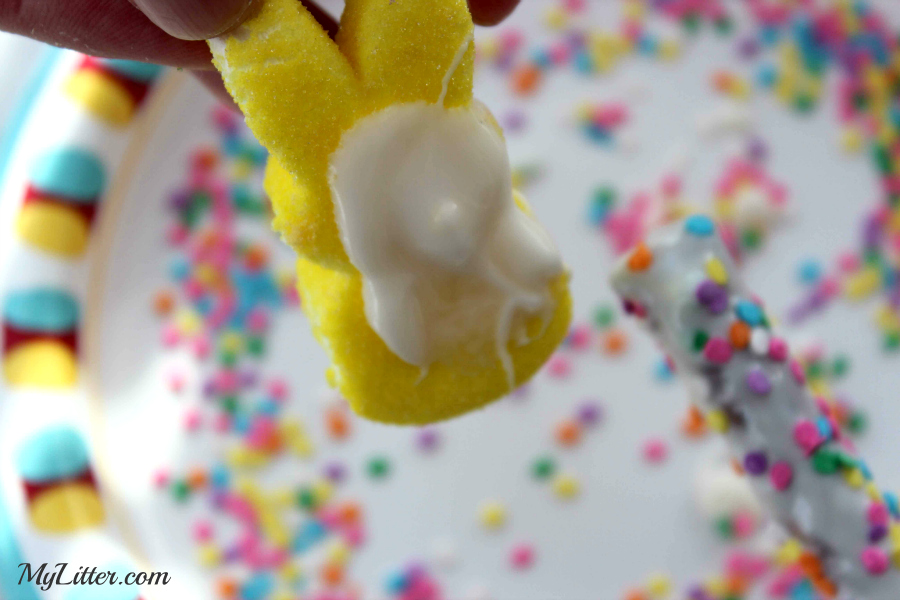 Using a spoon, put a little melted chocolate on back of bunny and position on candy coated rod. Return the baking sheet with your finished Peeps Pretzel Rods to the refrigerator until set.
More Fun Easter Snacks:
Chocolate Covered Strawberry Carrots
Easter Braided Bread with Colored Easter Eggs Recipe
What's your favorite Easter treat?