I have personally used Swagbucks for years now. I can vouch that they are legit and worth taking a look at. This is how I pay for a good part of my kids Christmas EVERY year for the past 5 years. I exchange Swagbucks for Amazon Gift Cards in the Swagstore. 
I usually have $600 in gift cards by December when I start NOW and do a few Swag searches each day. This helps me earn "Swagbucks" which earns me gift cards. * Even searching "MyLitter" usually gets me a few bucks! 🙂
Swagbucks is the easiest way to earn gift cards on the web, hands down!  Last year I paid for most of our Christmas with Amazon gift cards form Swagbucks! You use Swagbucks as a search engine, use it first then try google. You earn bucks for searches that you do, if I don't find it first on Swagbucks, then I use Google.  Joining Swagbucks has been one of the BEST things I have done to stretch my budget!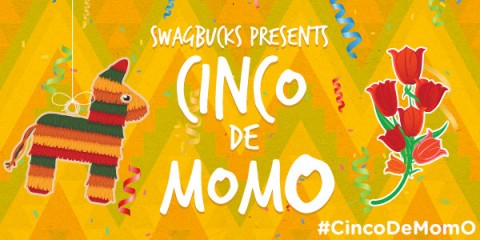 Swagbucks sure knows how to give Mondays a little extra fun. This Monday, May 5th, they're throwing a BIG Swag Code Extravaganza! Starting at 7am PDT (10am ET) and lasting until 6pm PDT (9pm ET), they're giving out multiple Swag Codes throughout the day.
What are Swag Codes? They are strings of text that you find on Swagbucks (or their social media pages and via the mobile app) and redeem for bonus Swag Bucks. On Monday's Extravaganza, there will be enough Swag Codes given out that you can get up to 25 SB in Swag Codes alone! 
Want to make sure you get all the Swag Codes? Sign up here and check their Facebook, Twitter, Pinterest and the official Swagbucks blog to find throughout the day on Monday. A little tip? If you're in the US, download the free Swagbucks app to get notifications when a Code is live. No app? When a code is live, you'll always see other Swagbucks members spreading the Code and saying "Thank you!" on the SB social media pages. Good luck and enjoy your Monday with Swagbucks!