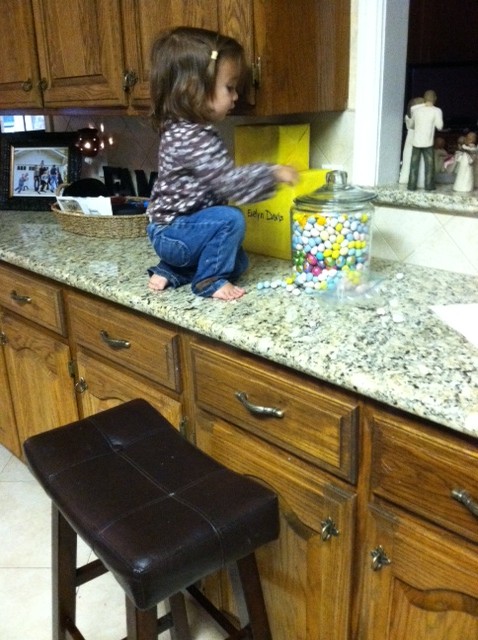 This morning while working just on the other side of the wall, I heard the glass top of the candy jar. Teasing Paul who is trying to lose weight, I say…
"Thought you were staying out of the candy?!" I teased.
"I am." He says from a different direction.
I heard his voice from the office which is on the other side of the house. It confused me for a second and then as it does for Mom's, it ALL COMES TOGETHER! It could have only been the 4 year old, I thought! I sprang out of my seat and ran into the kitchen expecting to bust the little guy!
As I came around the corner what I saw took my breath away!
It was the baby! Well, our baby, she is 20 months. The 4 year old was upstairs playing in his room, where I thought she was with him.
She had managed to come downstairs, pull the stool over to the counter and climb up on it without either of us hearing her. We didn't have a TV or radio on either. I snapped a picture quick, to show her when she was a teenager to explain why she was already grounded…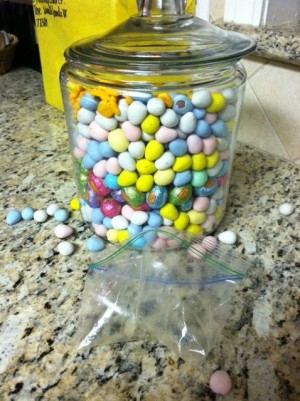 As I looked closer, she had taken her baggie or goldfish and dumped them into the jar of chocolate eggs.
I guess she was making a trade!