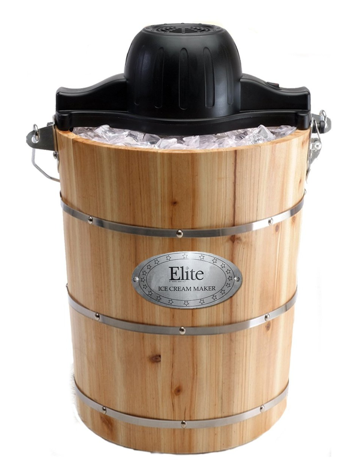 I am obviously in the mood for ice cream….
We have the Cuisinart Ice Cream Maker I posted below and I love it. We use it all the time in the summer and it is easy for my kids to use. However, with 7 children and company all the time, we need a bigger unit. The one below is 2 qt. and I would say is good for a family of 5.
I am getting this 6 qt Elite Old Fashioned Pine Bucket Electric Ice Cream Maker $69.99 with free shipping! This is a HUGE machine! It might not be a good size for everyone.
There is also a 4qt. Elite Pine Bucket Ice Cream Maker for $45.99 with free shipping.
Prices on Amazon can change at any time!