Nursing Pillow FREE after Code!
Are you expecting a little one or know someone who is? 
We've got a great deal for you to check out right now on this popular Baby Nursing Pillow – it'll be FREE with code 40OFFMYLITTER!
One of my favorite freebies I ever found online was this nursing pillow.  When my kids were babies this was one of my most valuable possessions, as it served as a nursing support pillow and also as way to prop baby up a little when we were hanging out on the floor or the bed.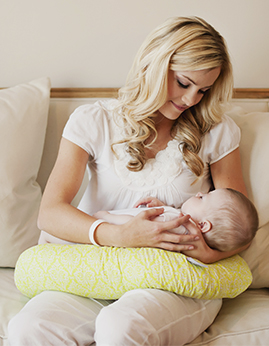 Right now if you head over here you can get one of these awesome nursing pillows in a gorgeous fabric of your choosing for FREE when you use code 40OFFMYLITTER.
I love how many modern patterns and pretty choices they have available, it's a little bit hard to choose! A nursing pillow makes an excellent gift for a baby shower, especially paired with a couple burp cloths or onesies! For non-nursing mothers, this is also a great support pillow for bottle feeding as well.
Head over here to snag your Nursing Pillow FREE with code 40OFFMYLITTER.  Just pay the shipping and handling cost of $14.99, which is a steal compared to Famous Brand nursing pillows.

Head over HERE to check out some more baby freebies we've found as well for things like nursing cover, carseat canopy, baby leggings and more!