Nectar partnered with us to bring you this NECTAR mattress review – but all opinions are entirely my own!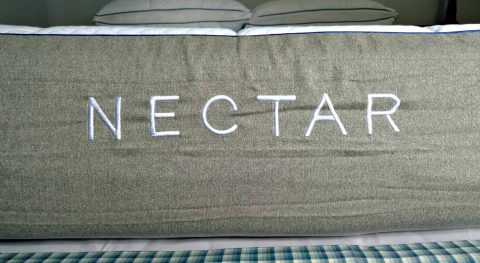 Over the past few years I've heard more and more about these memory foam mattresses you can order online.  There are SO MANY to choose from!  Prices vary from super cheap to pretty pricey, but most of them seem like a better value than a traditional mattress.
Well, I finally gave in and tried one for myself… the NECTAR Mattress!  (Scroll down to see the quick video)
NECTAR Mattress Review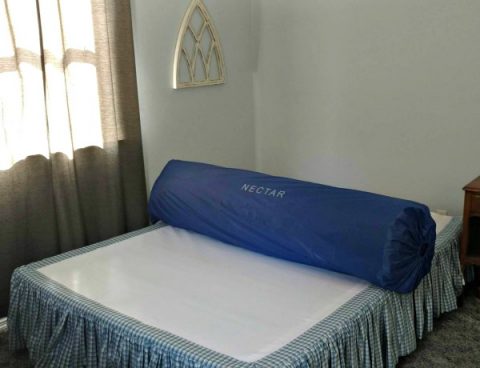 It arrived this past week and I couldn't wait to get it set up – from all the reviews and unboxings I've watched on YouTube, that seemed like it was going to be pretty cool 🙂
The NECTAR mattress arrives all rolled up and double bagged.  It's EXTREMELY well-protected against the elements and as compact as humanly possible.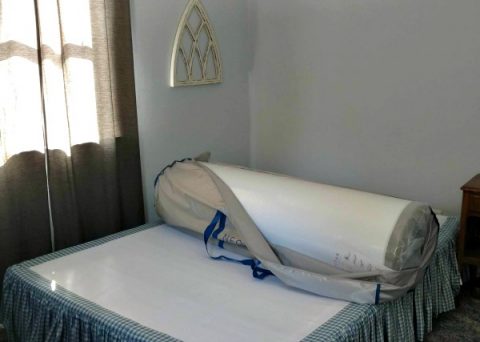 I laid the NECTAR bag on my box spring and began to peel the layers of plastic away. (You'll either need a box spring OR a platform style bed for your foundation).  NECTAR sends a handy little plastic-cutting tool so you won't accidentally knife your new mattress 😉
Almost instantly the NECTAR began to fill with air and expand out to its full thickness. It took a few hours to get totally fluffed – and we couldn't wait to plop down and try it out!  Having slept on our old mattress for 10 years, we were just desperate for something that didn't have us rolling towards each other all night.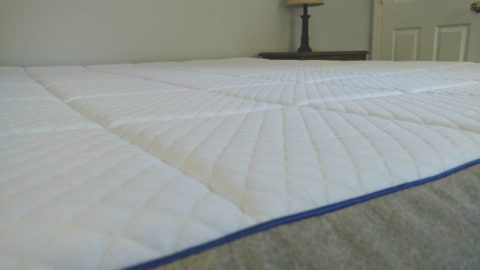 First off – we noticed the quilted tencel cooling cover.  It wicks away heat and helps keep you cool as you sleep.  Which brings me to one of my favorite things about this mattress – you can UNZIP AND WASH THE COVER!  (I love that so much – what a great feature.)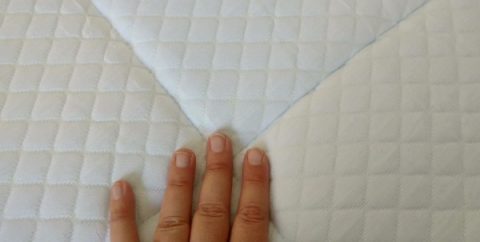 Guys.  This mattress is SO COMFORTABLE.  You think maybe a mattress made entirely of memory foam will maybe not be firm enough, right?  WRONG.  This is very supportive and plenty firm.
Having slept like the dead on it for 5 nights now, I can say that the NECTAR offers a fabulous night's sleep.  I tossed and turned less than normal, and my back was able to sink comfortably into the top layer of memory foam.
One of the kids even noticed how good it felt to their heels – "Mom you know how when your feet are so tired after youth group that even your heels feel bruised, and you lay them on your bed and they're sore?  Well this feels AMAZING!"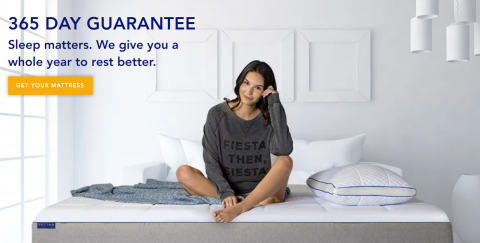 If you need to try it yourself to believe it – I get that.  Which brings me to one of my other favorite features of the NECTAR Mattress – their 365 Day Trial and their FOREVER WARRANTY.  The 365 Trial means you can try this mattress out for a whole year, and if you're starting to feel like it's eh – maybe not the mattress of your dreams – you can send it back!
NECTAR backs up their craftsmanship with the FOREVER Warranty which ensures that you will be able to keep your NECTAR for a lifetime.
With Free Shipping and Returns – you won't get slammed with extra charges.  You'll just get a really, really good mattress and a really, really good guarantee.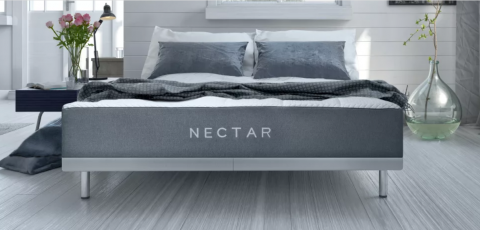 The NECTAR Mattress is far less than many of its competitors, at just $795 for a Queen.
But EVEN BETTER, right now when you click here and check out the Nectar Mattress, you can save $125 OFF the regular price AND get 2 FREE Nectar Memory Foam Pillows!
That means you'll pay just $670 for the NECTAR + Two NECTAR Pillows!
(These pillows are AWESOME, especially if you're a side sleeper!  They ALSO have removable covers!  And side vents!!)
Here's a quick video of us unrolling the mattress so you can see how it works 🙂
I'd love to hear if any of you have tried the NECTAR and what your experience was like.