Yesterday, because Twinkies were back… I made Minion Cupcakes from Despicable Me.
The problem is that Target did not have real Twinkies, they had the Cloud Cakes, which are NOT Twinkies dang it! But it is what I had to use. Didn't change how AMAZINGLY cute these little guys turned out though!
Minion Cupcakes from Twinkies
First thing to do, make some cupcakes. I don't care if you use a mix or make them from scratch. Or do vanilla or chocolate… up to you!
Then make some frosting. Again, either use pre-made or make your own. None of us can eat pre-made and it is fast to make your own, so I always make mine.
Either way, color the frosting blue, for the Minions little blue overall bibs.
Take your Twinkies and cut them in half.
These are the bodies of the Minions. My kids informed me more then once that they are all different sizes. Because I only had one box of Twinkies, I just cut them in half and called it a day.
The best part of the Minions are their eyes and goggles. You have a few choices:
Using some
black frosting
, make some dots for the eyes, kind of close together. Then press the eye balls into them. Now make some thin lines down the side for the goggle straps.
Some Minions have one eye and some have 2. I always see more 2 eyed Minions, but you can do whatever you want!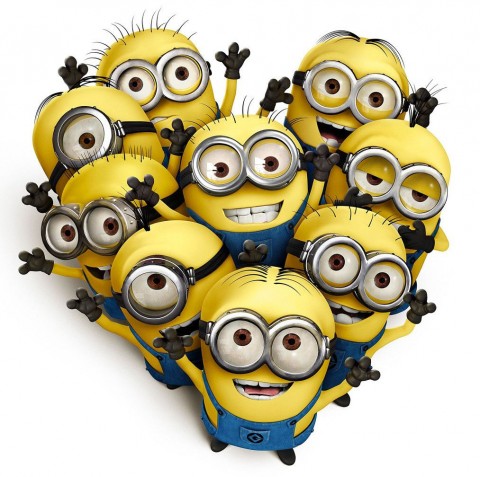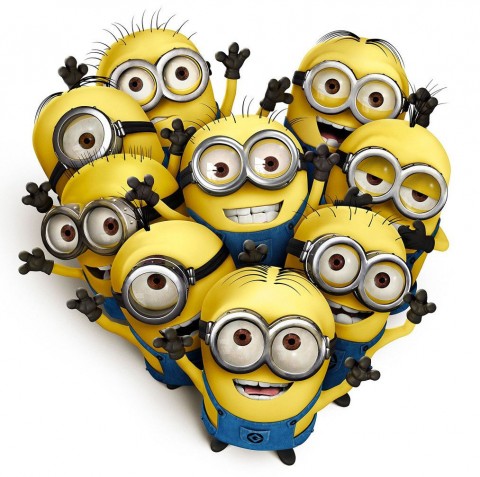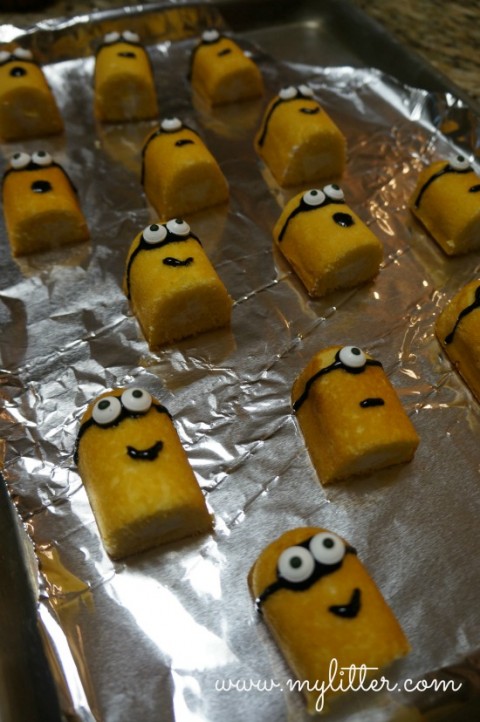 Once you have a bunch done, you can add mouths, hair or whatever you want. I was trying to find something good for the hair…
Maybe the thin black licorice strings?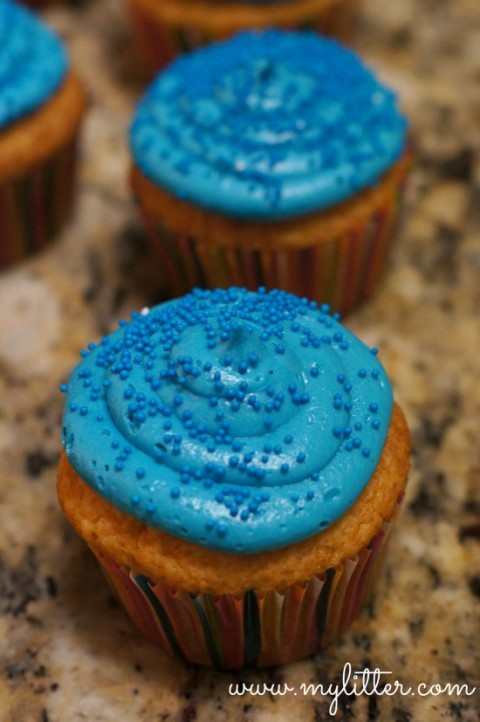 I frosted my Minion cupcakes with a Wilton 1A tip and sprinkled with little blue sprinkles. Again, you can do whatever you want! That is the beauty of it! 🙂
I added a little more frosting to the tops of the cupcakes so that when I pressed the Minions onto the top the frosting came up around the base a little. Click here to see awesome deals and the best prices of the year. They seemed to look a little more sturdy that way.
These were actually really quick to make and very cute when they are done. My kids all took pictures and then promptly ate their faces off!
And of course while you're eating your Minion cupcakes, you'll probably want to make it a day and settle in for another viewing of Despicable Me…
Despicable Me Minion Madness Movie
Despicable Me Blu-Ray, DVD, Digital Copy $14.99 ( on sale )
Despicable Me2 Blu-Ray, DVD, Digital Copy Pre-Order