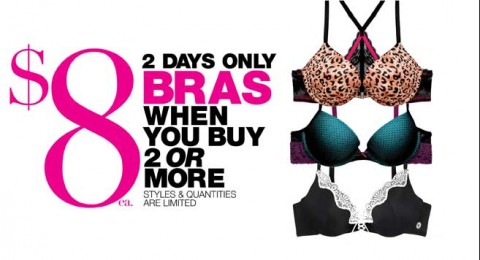 Ohhh! Today over at Maidenform they are having ANOTHER awesome deal on bras. For today and tomorrow only, when you buy 2 selected bras they are only $8 each!
::Deal Idea::
Buy (2) Charmed Bras for $16
(Makes it $8 ea + Shipping!)
They also are running a $15 bra sale at the same time. There is a 10% off coupon code and shipping code that can't be used on the $8 bras, but it can be used on the $15.
::Deal Idea::
Buy (2) $15 Bras = $30
Use 10% OFF Code THANKYOU10
Use Free Shipping code SLKDEALFS13
(makes it $27  – or $13.50 each, Shipped to your door!)
(Thanks Time2Save!)